Erling Haaland Backed To Score '30-Plus Goals' In His Debut Premier League Season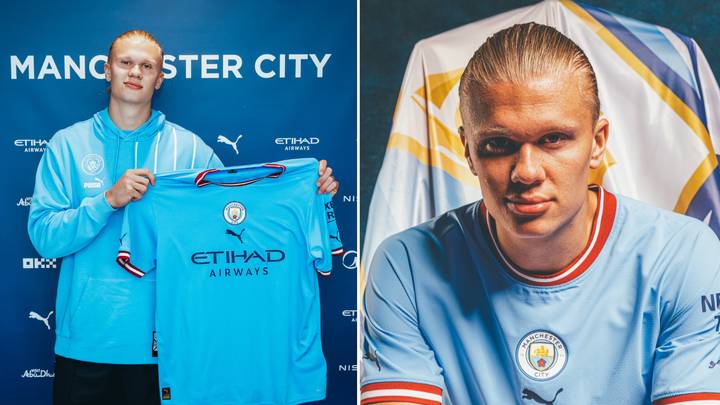 The Blues reached an agreement last month and have finally confirmed the transfer of the 21-year-old phenom forward.
He gives Pep Guardiola a genuine No.9 option after the Spaniard operated without an out-and-out forward for the majority of last season.
Danny Mills reckons Haaland will 'come in and hit the ground running' ahead of his debut season in England's top flight.
The former Man City defender has also backed the Norwegian international to enjoy a prolific campaign next season, saying he 'wouldn't be surprised if he scored 30-plus goals in the Premier League'.
He told Sky Sports: "I think he's going to be absolutely fantastic, I think he'll come in and hit the ground running.
"He had a little bit of a break towards the end of last season with injuries. He's been back over the summer playing international football, so he's up to speed again.
"He'll now have a couple of weeks off before he goes back into pre-season with Manchester City.
"I think he will start like a house on fire. I wouldn't be surprised if he scores 30-plus goals in the Premier League next season."
Mills continued by highlighting the fact that Haaland will have a winter break when the 2022/23 season comes to a halt for the World Cup in Qatar.
"The advantage that City will have, when they get to the World Cup break after the 12th of November, Erling Haaland's going to get a rest as he's not going to the World Cup," he added.
"He's going do what he's done for the last few seasons and get a winter break. So that'll mean he'll be even fresher for the back end of the season which again is a huge worry for everybody else."
Kevin De Bruyne top scored for Man City in the league last season, scoring 15 goals.
How many league goals will Haaland score next season? Let us know.