Raheem Sterling had 'payslip leaked' after 'leaving it in his car at a garage'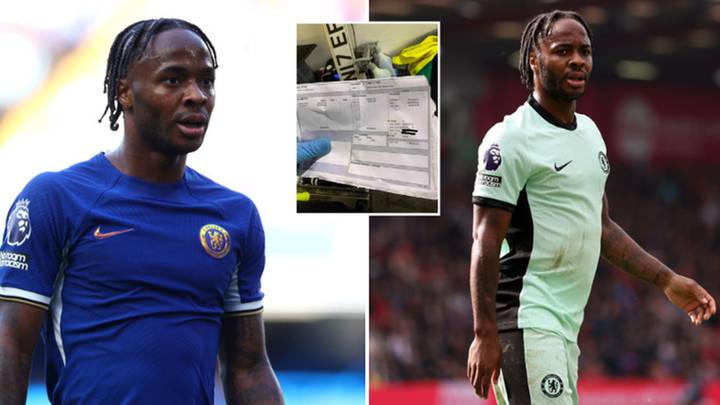 Chelsea star Raheem Sterling once had his 'payslip leaked' after 'leaving it in his car'.
In the modern game, footballers are paid a huge amount of money, with the best players taking home tens of millions per year.
The likes of Cristiano Ronaldo, Lionel Messi and Kylian Mbappe are often the standout earners from the football world.
Back in 2019, a picture of an apparent payslip belonging to then-Manchester City star Sterling surfaced online after it was speculated that he left it in his car when taking it to the garage.
On the payslip, it showed Sterling's basic pay and loyalty bonus, as well as the huge tax bill of £5.4 million that the forward had to pay.
However, it has not been confirmed whether the payslip is real and actually belonged to Sterling. There is a possibility that fans have edited a payslip to make it look like it belonged to Sterling.
During his stay with the Etihad club, Sterling became one of the best wingers in world football as he got his hands on four Premier League titles, five League Cups, one FA Cup and one FA Community Shield.
For Chelsea, Sterling has so far made 42 appearances across all competitions, scoring 11 goals.
Back in May, Sterling admitted Chelsea's poor season was one of the lowest points of his career.
He told Sky Sports: "Personally, this is one of the lowest points in my career. This might sound a bit weird, but it is also a great learning curve.
"It's been pretty smooth sailing winning, winning and winning but sometimes in life stuff gets thrown at you and it is a challenge that I'm looking forward to, hitting it head on and not trying to hide from it."
Sterling added: "It will only make me stronger and also the group stronger. These challenges, not in just football but life as well, it's crucial to how we deal with things and how we kick on after."
SPORTbible are on WhatsApp! We've launched a dedicated news channel to send you the latest news, features and plenty more directly on WhatsApp and all you need to do to sign up is click through to our one-way broadcast channel here for 'SPORTbible News' to appear in the 'Updates' tab on your WhatsApp.