The Football League could be about to make the 3 pm blackout a thing of the past, and show every game live on television, in a bold new plan.
Since 1987, no game in the Football League, Premier League or non league that kicks off at 3 pm on a Saturday has been allowed to be broadcast on television in the UK.
Between 2.45 pm and 5.15 pm games have not been allowed on TV, which is why you'll often find you've missed the first 15 minutes of a Serie A game on BT Sport these days.
The reason for the blackout is to stop fans from staying home to watch games, rather than attending matches, with the theory that casual fans might not go and watch their local team of a weekend if a game is on TV.
It was initially agreed when ITV negotiated a tv deal in the late 80s but it is also a rule by UEFA that games can't be televised if 50% of matches are played in the time slot.
However, the EFL are currently planning the possibility of showing all games on television in the near future, according to the Daily Mail, and have started gathering information from potential rights holders.
The newspaper claims that an invite will be sent out to the likes of Facebook, Netflix, Google, Apple, Amazon, Sky Sports and BT Sports, asking for their proposals to show games.
The proposals will have no fixed details and are allow the potential bidders to come up with their own ideas of what is possible, rather than just carry on with Sky's current deal that sees them show two Championship games per weekend, and 138 games-a-season.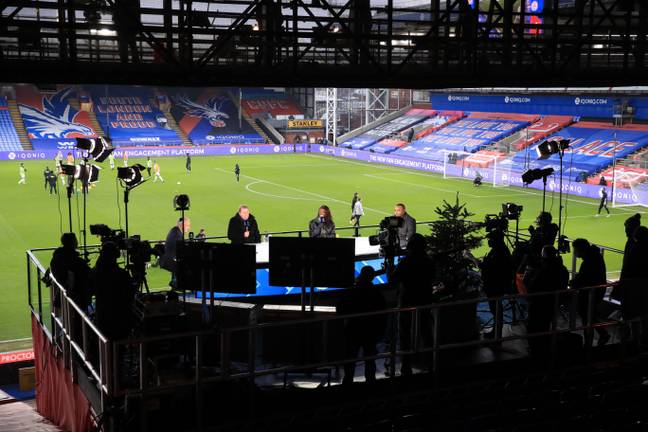 There will be no set matches or contract length, with the EFL hoping to earn more than the current £119 million-a-year deal.
In order for the plan to play out, the EFL would have to lobby the FA and in turn UEFA to allow them to drop the 3pm Saturday blackout.
However, that would also not be as much a problem if they change the kick off times for television and make sure less than 50% of games are played in the traditional time slot.
That would potentially not go down too well with regular match going fans, who often feel they are punished by the changing times of matches already.
Football Supporters Association CEO, Kevin Miles, reacted to the news, on the FSA website, saying, "The UK's footballing ecosystem is the envy of the world, with matchday attendances running all the way down to non-league and grassroots that dwarf those of elite level games in many other countries.
"Everyone is responsible for maintaining that environment in which football at all levels can not just survive, but thrive – so the professional game should exercise extreme caution before contemplating the end of the 3pm blackout.
"Removing the blackout would have dramatic consequences for the pyramid, many unforeseen, which is why FSA members up and down the pyramid have strongly resisted any relaxation of this protection."
If it does go ahead then it's sure to pique the interest of Premier League clubs, who may look to find a way to follow suit and move more of their games and have them all on tv.
It will certainly be popular for those who want to watch as many games as humanly possible, and will lead to some very interesting discussions on whether it's the right thing to do or not.