Manchester United will be "delighted" with Cristiano Ronaldo's departure from the club, according to former defender Rio Ferdinand.
Ferdinand believes Ronaldo's motivation for doing the interview was to force his way out of Old Trafford more than six months before the end of his two-year deal.
And the former United defender believes the club will be equally as happy to see Ronaldo leave.
Ferdinand: Both parties are happy
"I think that both parties will be delighted now," Ferdinand told the BBC.
"He obviously did the interview with the mindset that he wanted to get out of the football club. Wasn't happy, he made that very clear.
"But I also think that Erik ten Hag has got what he wanted as well in this situation. Both parties are happy, move on. It is the next chapter for Cristiano Ronaldo."
"It depends on what his motivation is. Is it to play in the Champions League? Is it money? Is it just to continue playing somewhere with a nice climate?
"This will be going on behind the scenes and I'm sure we'll find out in due course."
Ronaldo: I still love United
United confirmed Ronaldo's departure with a public statement, which read: "Cristiano Ronaldo is to leave Manchester United by mutual agreement, with immediate effect.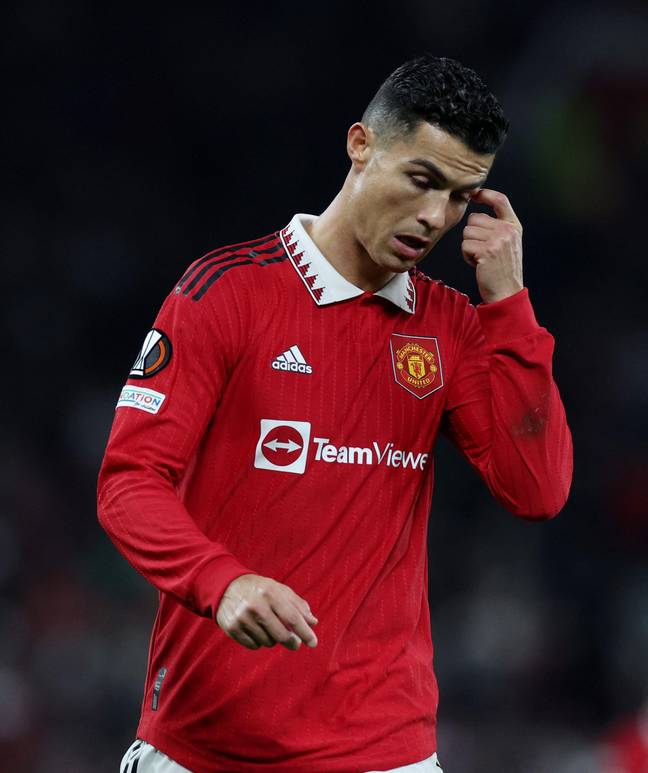 "The club thanks him for his immense contribution across two spells at Old Trafford, scoring 145 goals in 346 appearances, and wishes him and his family well for the future.
"Everyone at Manchester United remains focused on continuing the team's progress under Erik ten Hag and working together to deliver success on the pitch."
"Following talks with Manchester United, we've mutually agreed to end our contract," the statement reads.
"I love Manchester United and I love the fans, that will never ever change. It feels like the right time to seek a new challenge. I wish Man Utd all the best."