Football
Man United are 'disrespecting' Cristiano Ronaldo and should have sold him in the summer, claims Roy Keane
United went into the weekend's Manchester derby at the Etihad with high hopes after a four-game winning run which included victories over Liverpool and Arsenal.
United trailed 4-0 at half-time but showed some fighting spirit to win the second half 3-2, thanks to a superb strike from new signing Antony and a brace from substitute Anthony Martial.
However, former United captain Keane believes the Ten Hag achieved the opposite and is actually "disrespecting" Ronaldo this season.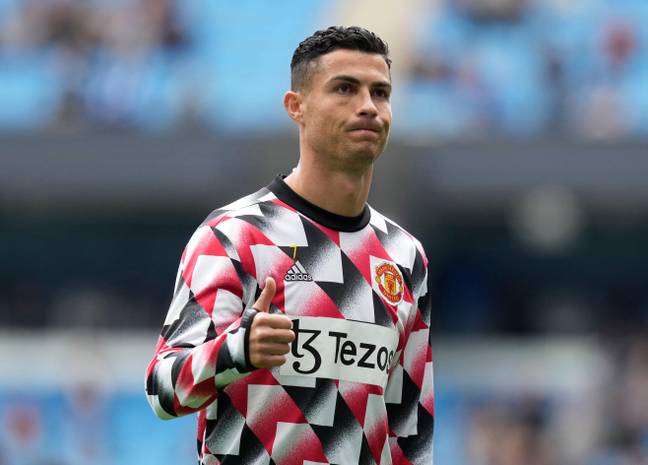 "I think it's ridiculous for a player of his stature, for Man United to just keep him [on the bench]," Keane told Sky Sports.
"Even today, could he have brought him on? Of course, he could've brought him on. So what if you're 4-0 down. If you look at his goalscoring record, he has as good a chance as anyone of putting the ball in the back of the net.
"People obsessed with the pressing side of the game… If you put the ball in the right areas, he'll score goals."
"Man United are showing disrespect to Ronaldo," added Keane.
"I think he should've been let go before the transfer window [closed].
"I think the manager holding onto him, okay, you say you need options, but if you don't hold onto Ronaldo to sit on the bench. He's one of the greatest players ever, he had options, this idea that he had no options is rubbish. He did have options, four or five very good options.
"Okay, today, the manager brought Martial on, who scored two, so yeah that's justified. But generally speaking, the bigger picture, he's not going to play Ronaldo, we know that.
"He's played in one or two European games, it's just going to get uglier as the season goes on. Okay, Ronaldo's motivated with the World Cup coming up.
"𝙈𝙖𝙣𝙘𝙝𝙚𝙨𝙩𝙚𝙧 𝙐𝙣𝙞𝙩𝙚𝙙 𝙝𝙖𝙫𝙚 𝙨𝙝𝙤𝙬𝙣 𝙣𝙤𝙩𝙝𝙞𝙣𝙜 𝙗𝙪𝙩 𝙙𝙞𝙨𝙧𝙚𝙨𝙥𝙚𝙘𝙩 𝙩𝙤 𝙍𝙤𝙣𝙖𝙡𝙙𝙤!" 😤

Roy Keane believes Man United should have let Cristiano Ronaldo leave the club in the summer. pic.twitter.com/Zgs4vlItPG

— Sky Sports Premier League (@SkySportsPL) October 2, 2022
"But if he's sitting on the bench for Man United week in week out, it's not good."
Ronaldo has found himself on the fringes this season after handing in a transfer request during the summer break, missing the majority of pre-season.
He has managed just one goal in his eight appearances – a penalty against Moldovan side Sheriff Tiraspol in the Europa League last month.
Ronaldo could be handed another opportunity by Ten Hag on Thursday, when United return to European action away at Cypriot side Omonia.