Xavi claimed that Barcelona would be looking into why Eintracht Frankfurt were able to get around 20,000 fans into the Nou Camp, as they dumped his side out of the Europa League on Thursday.
The two sides had drawn in Germany last week and Xavi's side were expected to make home advantage count in the return fixture, but it wasn't the case.
Oliver Glasner's side ran out into a 3-0 lead, before two injury time goals for Barca gave the result a slightly better look, but it was still the away support left singing at the end.
However it wasn't like it was a small section who ended up celebrating, as the German's enjoyed very health travelling numbers inside the ground, believed to be over 20,000.
After the match, Barca boss Xavi bemoaned the fact that so many away supporters had been allowed into the stadium, making it feel more like a neutral venue.
"Clearly the atmosphere did not help and the club is looking into why this happened," the former Barcelona midfielder said.
"The players want to know why too.
"It was a clear miscalculation on our part. This cannot be allowed to happen. It was more like a final with the stadium divided.
"The atmosphere is not an excuse. The problem is a football one. We made too many errors.
"We made mistakes in all three goals and we have to look at ourselves. We did not play well. That is why we are out."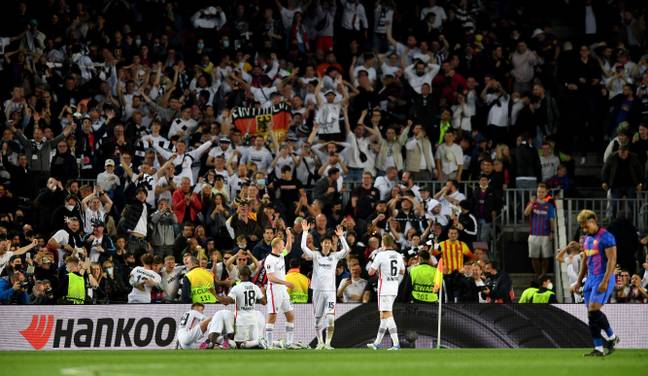 Club president Joan Laporta also wasn't happy with the situation, with many Barcelona fans giving up their tickets to the game, adding, "It's a disgrace what has happened, I feel embarrassed."
And defender Ronald Araujo also waded in saying, "I'm surprised there are so many German fans in the stadium. The club will have to look at that."