"I love Kyle Walker" - Legendary defender raves about Manchester City full-back
Giorgio Chiellini was full of praise for Manchester City and England full-back Kyle Walker in a recent interview.
Since joining Manchester City in 2017, Kyle Walker's reputation has skyrocketed over the past five years.
While the Sheffield-born defender was arguably the finest attacking right-back before his move to City, he has transformed his game as perhaps the best defensive full-back in world football over time.
Operating in a much more inverted role, the 32-year old plays a major role in easing the Sky Blues' build-up and allowing the side to control games.
With his excellent recovery pace and ability to come out on top in one versus one situations, Walker always reverts to his defensive responsibilities with aplomb when his side are being countered upon.
Walker has won an impressive 11 trophies since moving to the North West, including four Premier League titles.
Tellingly, it is those that have competed against the England international that speak about him in the highest regard, which speaks volumes of his class over the years, especially at the Etihad Stadium.
For instance, former Chelsea winger Eden Hazard described Kyle Walker as the toughest defender he ever faced during his time in the Premier League.
Neymar, another one of the game's greatest forwards went as far as to say that the four-time Premier League winner is the most challenging defender in one versus one situations he has ever come across.
One of England's finest wide players in Bukayo Saka, who has regularly come up against the ageing right-back during England training, also admitted that he has not encountered a more challenging full-back than the 32 year-old.
Now, one of the best defenders to ever grace the sport in Giorgio Chiellini has joined the aforementioned list by reserving special praise for the former Spurs man.
"I love Kyle Walker. Walker is unbelievable," he said, as quoted by Tom Roddy of the Times.
"I don't know how it's possible to be so fast, so strong. He could do the 100 metres against jaguars, maybe, because he is something fantastic."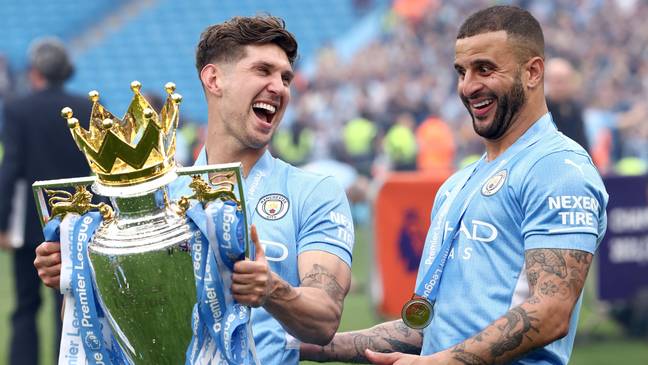 The Sky Blues defender remains one of the fastest players in world football, which tends to be a prime topic of conversation around his well-rounded skillset.
The 32 year-old missed the backend of last season due to injury, though valiantly started in the UEFA Champions League semi-final second-leg against Real Madrid.
Walker is contracted at the Etihad Stadium until 2024, with a recent report claiming that the Manchester City hierarchy will monitor how Kyle Walker copes with the physical burden of playing at the Qatar World Cup, as well as returning to play for his club, before deciding whether they plan to extend his contract.
The fact that a player of Chiellini's calibre is raving about Walker just goes to show how much respect he commands from some of the best in the business.