Dana White Has An Interesting Theory For Jake Paul vs Hasim Rahman Jr. Cancellation
UFC president Dana White has suggested Jake Paul cancelled his boxing match with Hasim Rahman Jr. due to poor ticket sales.
A statement from Most Valuable Promotions claims Rahman Jr. has lost just 1lbs since July 7 after agreeing to take the fight at 200lbs.
It's been alleged the 31-year-old wanted the bout to be held at 215lbs, 25lbs higher than Paul fights. The YouTuber says he has no other option but to call the contest off.
White has been embroiled with a bitter war of words with Paul for over a year at this point and he doesn't buy the story.
Speaking at UFC 277's post-fight press conference, he said: "I think Jake Paul probably needs to get some different people around him. If he's going to stay in the sport, he needs to be with guys that really know how to put on fights."
Madison Square Garden is one of the most expensive venues to book in the United States and White thinks that coupled with poor ticket sales is as much of a reason.
When asked about the Rahman Jr. fight, the 53-year-old replied: "I think they sold under $1 million in tickets and it costs $500,000 to turn the f***ing lights on at MSG.
"That's what I think. Not to mention hotel rooms in New York and transportation is very expensive."
Rahman Jr. claims the fight is off due to Paul's team rather than any decision made by himself.
That saw the 25-year-old reply with a passionate 'impromptu press conference' on Twitter.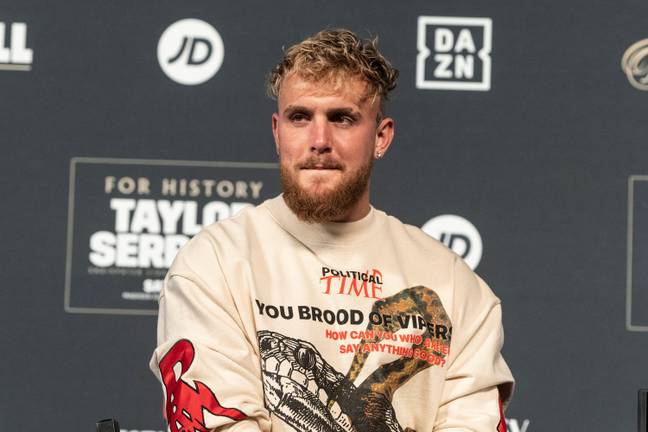 He declared: "This is not a joke, I am devastated, I cannot f**king believe this; we just found out this news.
"This is another case of a professional boxer, just like Tommy Fury, being scared to fight me.
"It is as clear as day that these guys have been so unprofessional to work with, looking for any excuse to suck more money out of this event, to coerce us into doing things and I knew from the jump that this guy didn't want to get in the ring with me."