Eddie Hearn has claimed that, as far as Matchroom Boxing are concerned, Tyson Fury's potential fight with Anthony Joshua is off.
Last Monday, Fury claimed that his rival Joshua, and his team, needed to sign the contract by 5pm or a fight in December between the pair was off.
However, now the Matchroom Boxing chief, Hearn, has claimed that as far as he is concerned the fight will not be going ahead, and claimed the contract problems didn't go from their side.
"Rival promoter blames rival promoter for fight not happening, shock horror," Hearn told the Matchroom YouTube channel when asked about Bob Arum claiming he didn't want the fight.
"People surely aren't thick enough to see Tyson Fury has called two deadlines on this fight and the fight has passed, in Tyson Fury's deadlines.
"The Monday deadline, which came from nowhere, and we sent our final version of the contract back…we sent our final draft of the contract back to sign. Not we're not getting back to anyone.
"…Then we get another one on Wednesday, 'the fight is off unless you sign on Wednesday,' I said 'it's impossible.'
"That deadline passed, I've not heard back from Frank Warren. So as far as we're concerned the fight is off."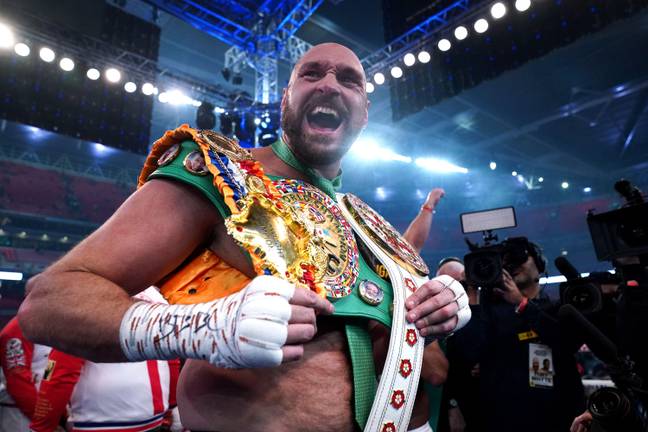 Hearn did give some hope by saying that they would still be willing to discuss the fight, and added that he had nothing bad to say about Queensbury Promotions.
He once again reiterated that the problems lay with the deadline and the fact they had been told multiple times that they'd missed the deadline, as had the whole world.
Fury had previously suggested that he would be fighting former WBA (Regular) champion Mahmoud Charr if the mega fight with AJ couldn't take place.
And it seems that even if it's not Joshua, then Fury won't be fighting Charr, with Hearn adding that they've since received an offer for Dereck Chisora to face the WBC champion.
It will be the third time that the two men have fought each other, with Fury having beaten him in 12 rounds in 2011 and stopped him in 10th round three years later.