Oscar Pistorius could be released from prison by the end of this month.
10 years after killing his girlfriend, the former Paralympic gold medallist is now up for parole after serving half of his sentence.
Pistorius, who is a double-amputee, was sentenced to 13 years and five months in prison for killing his partner Reeva Steenkamp on Valentine's Day in 2013.
During a lengthy and highly-publicised trial, the South African sports star admitted to shooting her, although he claimed he thought she was an intruder entering their home.
He was initially convicted of manslaughter, but it was later upgraded to murder.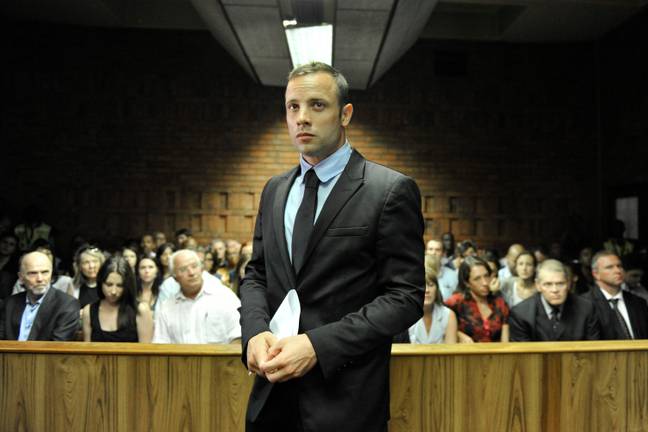 According to The Independent, a parole board in South Africa will meet on March 31 to consider a case for his early release.
"We have been advised by the parole board that the hearing will take place on the 31 March, 2023," Pistorius' lawyer Julian Knight said.
"It's an internal process."
The report from The Independent also claims Steenkamp's family is against Pistorius' early release.
Under South African law, prisoners can apply for parole after serving out at least half of their sentences.
As part of the process for seeking parole, it's understood Pistorius reached out to Steenkamp's father Barry a few years back through the country's victim-offender dialogue process.
But Barry, along with his wife June, have raised objections to Pistorius' parole hearing.
Mr Knight said that if parole is granted, his client could walk free on the same day.
He added that if parole was denied, they'd appeal.