Why Chelsea boss Thomas Tuchel had no interest in speaking with Anthony Taylor after 'clear' errors in Spurs draw
Featured Image Credit: Alamy
Chelsea boss Thomas Tuchel has discussed the reason why he was not interested in speaking to referee Anthony Taylor after the 2-2 draw with Tottenham Hotspur.
The German was critical of Taylor after the match, with Tuchel believing that both of Spurs' goals should not have stood.
Kalidou Koulibaly opened the scoring with a fantastic volley before Pierre-Emerick Hojbjerg equalised.
It appeared that Kai Havertz was fouled in the build-up to the goal, with Richarlison blocking Edouard Mendy's view for the equaliser when stood in an offside position.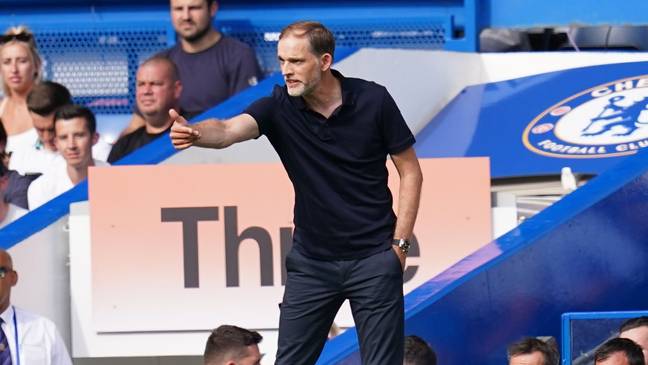 Chelsea were ahead once more through Reece James before a last-minute Harry Kane equaliser just seconds after Marc Cucurella was dragged to the floor by his hair.
VAR looked at the incident but decided against giving a red card to Cristian Romero after what appeared to be violent conduct as the match ended in a draw.
Tuchel's frustrations were clear, with the head coach being dismissed by Taylor at the end of the match after an altercation with Antonio Conte following the final whistle.
He said: "Not only the fans. You know the players, they know what's going on when they are on the pitch. They know it."
The German continued to admit that it would be for the best if Taylor was not in charge of future matches involving his side.
"Maybe it would be better. Maybe it would be better," he continued.
"But honestly, we also have VAR to help make the right decision. Since when can players be pulled by hair? Since when is that (not a foul)?
"If he does not see it, I do not blame him. I didn't see it. But we have people at VAR who check this. Then you see it and how can this not be a free-kick and a red card?"
Speaking to Chelsea's 5th Stand app, Tuchel was asked if he was able to speak to Taylor after the match.
The head coach admitted that despite having the opportunity to, he would not be interested in talking to Taylor.
He said: "We could, but honestly I have no interest. Things are so clear, things are so so clear, what should happen."
Tuchel will not be on the sideline as his side face Leeds United at the weekend, serving a suspension after his red card.