Chelsea have submitted an improved bid for Chicago Fire goalkeeper Gabriel Slonina amid interest from Real Madrid, according to reports.
The Blues have held a long-term interest in the youngster, who has attracted several of the biggest clubs in world football.
Chelsea have now submitted an improved offer for the player, who they were previously negotiating a transfer for.
It was reported in the past that Chelsea were interested in Slonina under Roman Abramovich's ownership at the club and were in negotiations with the goalkeeper in February before the club was sanctioned.
It appears that the interest of Chelsea was not limited to the Russian's time at the club, with the Blues continuing their pursuit of the 18-year-old.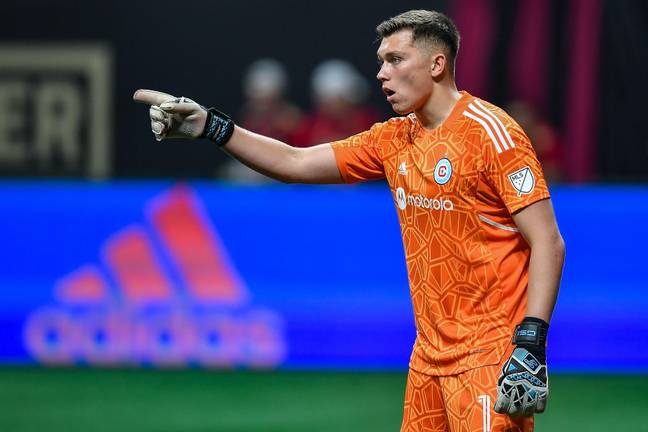 As reported by Relevo Deportes, Chelsea have made a new offer for Slonina, who also has an offer from Real Madrid on the table.
Chelsea's offer is said to be better than that of Real Madrid as Fabrizio Romano continues to report that Los Blancos had a bid turned down by Chicago Fire last week.
Furthermore, Chelsea are in talks to sign him with a decision to be made soon, with a transfer set to be one of record transfers in the MLS.
It was believed that the American would have been part of Real Madrid's second team, playing in the second division in Spain.
Chelsea are likely to send the shot-stopper out on loan next season if he signs, rather than use him in their development squad, which could be a more attractive offer than that of Real Madrid.
When asked if he is expecting for the summer to be busy, he admitted: "It will be (a busy summer for Chelsea following new owners' arrival).
"Of course we plan, prepare, and be as strong as we can next season."
It remains to be seen as to who will arrive at Stamford Bridge this summer, but it is clear that Tuchel's side are planning for the future as they look to challenge Real Madrid for Slonina.