Viral Sensation Hasbulla Magomedov Is Expected To Be In Attendance At UFC 267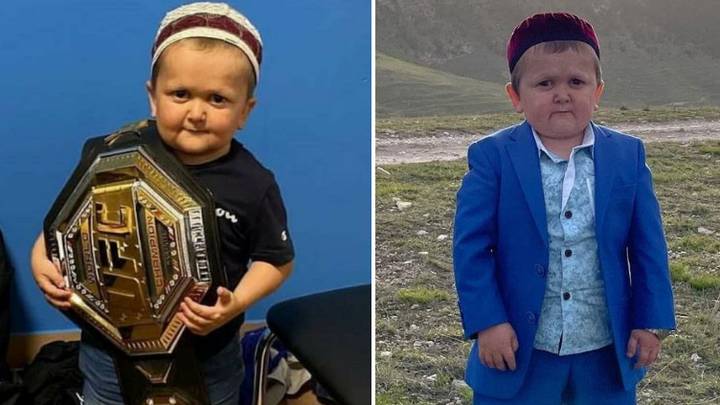 Featured Image Credit: Image: Hasbulla
In news that should break the internet, the one and only Hasbulla Magomedov is expected to be in attendance for the UFC 267 this weekend.
The card in Abu Dhabi is headlined by a UFC light heavyweight title fight between champion Jan Blachowicz and Glover Teixeira.
But on the undercard, Khabib Nurmagomedov's teammate Islam Makhachev, currently on an eight-fight winning streak is facing Dan Hooker in a lightweight bout.
And the Dagestani fighter is set to be supported by Hasbulla, the pint-sized internet sensation who has become massive on TikTok and Instagram.
Danny Segura of MMA Junkie is the source of the sensational reports, and says he has confirmed with PFL's Movlid Khaybulaev.
Fans have been counting down the days until the 18-year-old, who suffers from dwarfism, was involved in UFC in some capacity.
Last month, UFC president Dana White jokingly teased a meeting with Hasbulla in Abu Dhabi but that may actually happen now.
And Hooker, Makhachev's opponent at the Etihad Arena, has joked about bringing in Hasbulla's rival, Tajik singer Abdu Rozik, in his corner to level matters.
"Who's the other bloke on my team? Abdul? I got a horse in the race now. I'm training my boy. He's picked his horse, he's picked a losing horse. Game on baby!"
Hasbulla and Abdu have been feuding for a long time but are yet to actually square off despite all the hype.