17,000 Sign Petition Calling For Max Verstappen's Formula One World Title To Be Given To Lewis Hamilton
Thousands of people have signed a petition calling for the Abu Dhabi Grand Prix result last weekend to be overturned.
However, the win was shrouded in controversy as a crash involving Nicholas Latifi of Racing Williams led to a safety car being introduced with six laps to go at Yas Marina Circuit.
At first the instruction from FIA officials at first was that lapped cars weren't allowed to overtake but then they were, giving Red Bull's Verstappen, with fresh, softer tyres, the chance to finish strongly having been 11 seconds behind.
Mercedes launched two seperate protests in the awake of the result - both of which were dismissed - but have also lodged an intention to appeal the verdict.
However, fans are still not happy - with 'Patel Gordon-Bennett' setting up a petition on Change.Org asking for Hamilton to be handed the title as the result "will send a very wrong message to youngsters and future racers".
"I believe that justice was not served on Sunday December 12, 2021 when the FIA stewards denied Lewis Hamilton of his win of the Abu Dhabi Grand Prix," the petition's description reads.
"With less than 1 lap remaining, some lapped cars were allowed to pass the safety car, which does not comply with the rules of the F1 sport.
"This gave rival opponent Max Verstappen the opportunity to overtake Lewis Hamilton and win the Grand Prix. If you are an advocate of justice, honesty and fairness, please sign this petition. Leaving this decision as it stands will send a very wrong message to youngsters and future racers."
At the time of writing, over 17,000 fans have added their signatures as the inquest over the finish goes on.
In a radio conversation released from the final lap, a frustrated Hamilton could be heard claiming the race "is getting manipulated" as the safety car debacle ensued and he ultimately missed out on a record eighth world title.
Meanwhile, two-time Formula One world champion Fernando Alonso believes both Verstappen and Hamilton should share the title.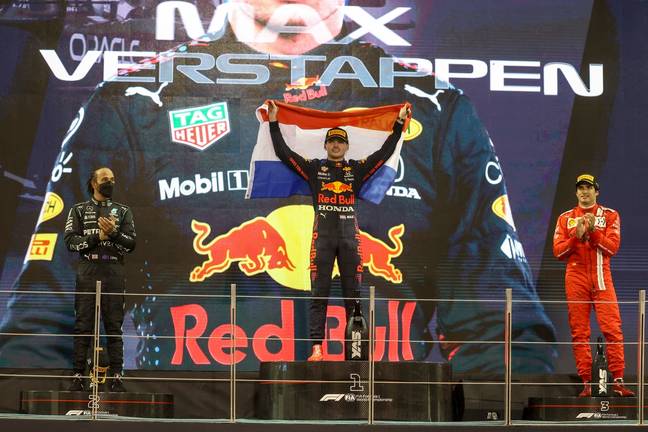 "It's going to be a big topic I guess, but if you take the 22 races, as I said on Thursday, any of the two could be world champion," Alonso commented.
"I think more than any other year if you could split the trophy in two, this was the year to do it. Because both of them were outstanding."
According to reports, FIA race director Michael Masi is "likely'" to lose his job over his role in what unfolded on Sunday.