Luka Modric has been an integral member of Real Madrid's five Champions League titles in the past eight years, but the Croatian midfielder wasn't always considered such a star at the Bernabeu.
Modric has been one of the best midfielders in the world for around 10 years and broke up the Ballon d'Or duopoly of Lionel Messi and Cristiano Ronaldo when he was named the world's best player in 2018.
That year he helped Real win their third Champions League title in-a-row, the first team to do so in the modern era, and was integral as Croatia reached the World Cup final.
However, back when he moved to Real in 2012, things didn't start all too well at all, with his £30 million move first being considered a complete bust.
Modric moved from Dinamo Zagreb to Spurs in the summer of 2008 for £16.5 million, then a joint record fee for Spurs, and after early struggles with form and fitness, leading people to say he was too lightweight for the Premier League, he soon become one of the leading lights of the English top tier.
After four years in England, Chelsea came calling for £40 million, but Tottenham were definitive in not wanting to sell him to their London rivals.
Eventually he got his move to Spain for £10 million less, but things in Spain started worse for him than they had after his previous move.
By the winter break at the end of December he'd made just 19 appearances, playing on average 38 minutes a game and scoring just the one goal.
That led to him being voted as the worst signing of the season: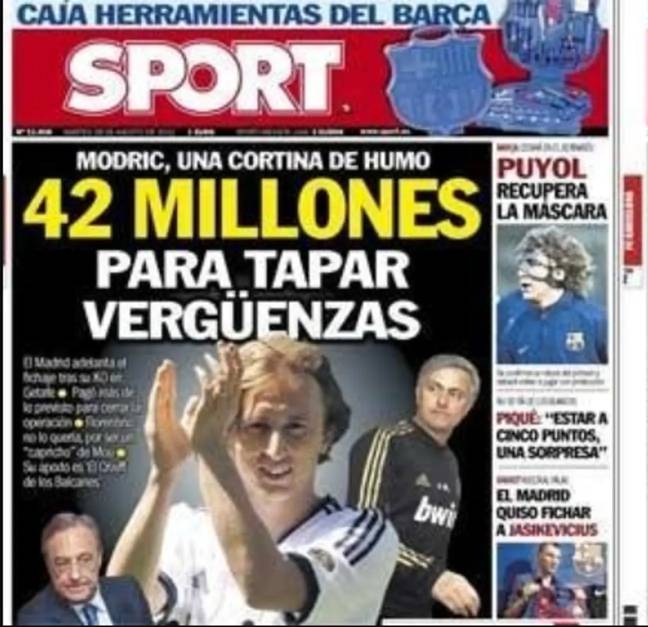 Modric 'won' 32.2% of the vote, putting him just ahead of Barcelona's Alexander Song, who had moved from Arsenal in the same summer.
The Croatian spoke to Sportske, a newspaper in his home country, at the time saying, "This is Real Madrid. I understand there is great pressure for new signings to succeed here.
"I'm not making excuses, I am not that kind of person, but it is very challenging to adapt to life at a big club like Madrid.
"I have had a few good performances, if not in every game, but I believe that I can prove I have something to offer."
It's fair to say he kept to his word when proving that he had something to offer his team, and has ended up as one of the most successful players in the world.
The Croatia star has turned out for the Spanish giants on 436 occasions and as well as his five European titles has won La Liga three times.
From €40 million 'shame' to one of the greatest ever, not a bad turnaround in the last decade...