Luis Figo once said that he was worried that some madman might lose his head during that infamous night in 2002. Oh the irony.
The Camp Nou's pig head incident was certainly a talking point 14 years ago and it could of well been front page news if the incident had happened again...
Catalunya Ràdio journalist, Marta Carreras posted this photo on Twitter tonight after Espanyol hosted Barcelona in the Copa del Rey Round of 16.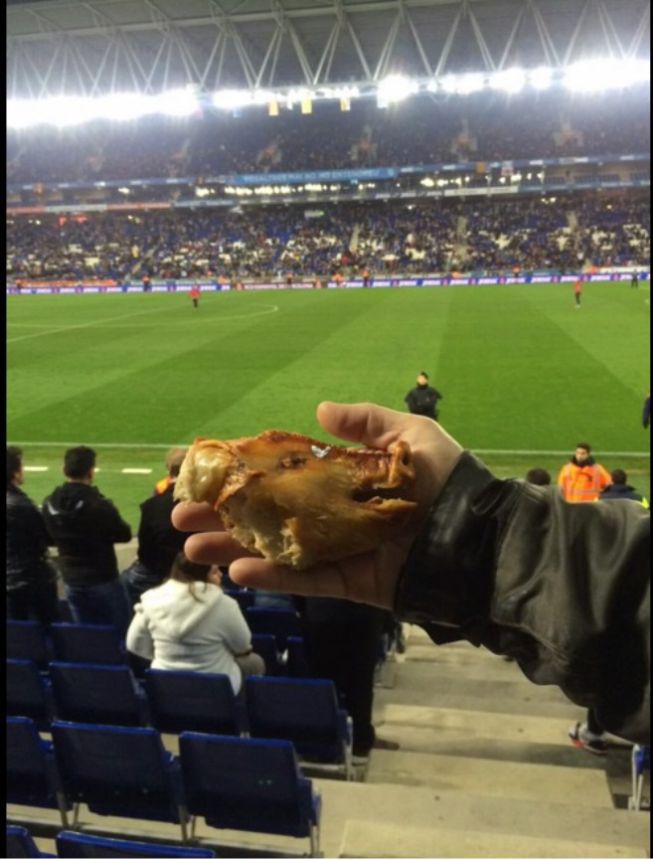 Fan brings pigs head to RCDE Stadium to throw at Pique

The young pig's head concealed in a paper bag. by home supporters at the RCDE Stadium tonight as fans planned to throw the object at Barça player Gerard Pique.

Apparently they wanted to recreate the moment when Figo had a pigs head hurled at him in Camo Nou as he prepared to take a corner for Real Madrid.

Fortunately, Pique remained on the bench for the duration of the game But seriously. What would posses you to do something like this?