Premier League Club Could Refuse To Release Star Striker For Africa Cup Of Nations After Deadline Missed
Watford manager Claudio Ranieri claims Nigeria have missed the deadline to call up striker Emmanuel Dennis for the Africa Cup of Nations.
Dennis, 24, was named in Nigeria's 28-man squad on Boxing Day after scoring eight goals in 16 Premier League appearances this season.
The striker was understandably excited by the news, posting on Twitter: "Proud to get a call up to represent my country. Naija boy."
However, Ranieri has revealed that Watford could refuse to release Dennis for the tournament, which is set to begin in Cameroon on January 9.
Ranieri claims Nigeria missed a deadline to advise the Premier League club that the forward was being considered for selection.
"I'm not so sure I'll miss [Dennis] now, I don't know if he goes," said Ranieri.
"The national team has a time to send their pre-call, they don't respect the days and I want to see very well.
"I know the email arrived late and I want to know everything.
"The national team has a time, during this time they have to send the pre-call, if they don't send the pre-call, we can choose."
According to the Watford Observer, the Nigerian Football Federation deny any wrongdoing and are confident that Dennis will be allowed to participate in the tournament.
They believe that clubs only need to be notified five days before individual matches and 10 days in advance of a tournament, which would have allowed them to send the pre-call on December 30.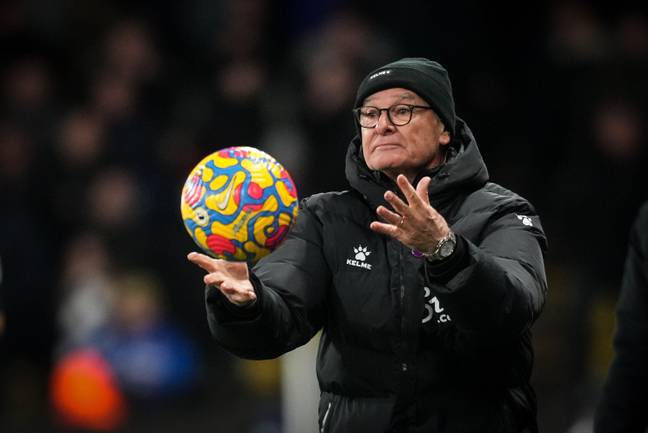 Negotiations are still ongoing between all parties and the situation is expected to be resolved in the coming days, according to the report.
Nigeria face Egypt in their opening match on January 11 before further group games against Sudan on January 15 and Guinea-Bissau on January 19.
Watford, meanwhile, next face Tottenham at Vicarage Road on New Year's Day.