Paul Pogba Caught Up In Scandal At EURO 2016 After 'Offensive Gesture' On TV
France midfielder Paul Pogba has been accused of using the 'bras d'honneur' or 'umbrella gesture' in response to those criticising him in the media during his side's 2-0 win over Albania.

The player caused controversy after his 'arm of honor' celebration meant that beIN sports didn't broadcast the images in question because they are 'a supporter of France'
Paul Pogba is at the centre of an emerging scandal after seemingly making the offensive "bras d'honneur" gesture to journalists last night.

- Get French Football (@GFFN) June 16, 2016
Florent Houzot, the editorial director of beIN Sports, defended his decision not to broadcast images of Pogba after Dimitri Payet's goal against Albania because he didn't want to "create unnecessary controversies" .

"I took the decision not to broadcast this sequence in our post-game magazine. We are supporters of the France team and this is not the time to create unnecessary controversy.
I prefer to stay positive."

Following a poor performance in the European Championship opener against Romania, the Juventus midfielder was benched by Didier Deschamps and some media outlets slated his efforts.

Reports believe that the following action was an 'offensive gesture'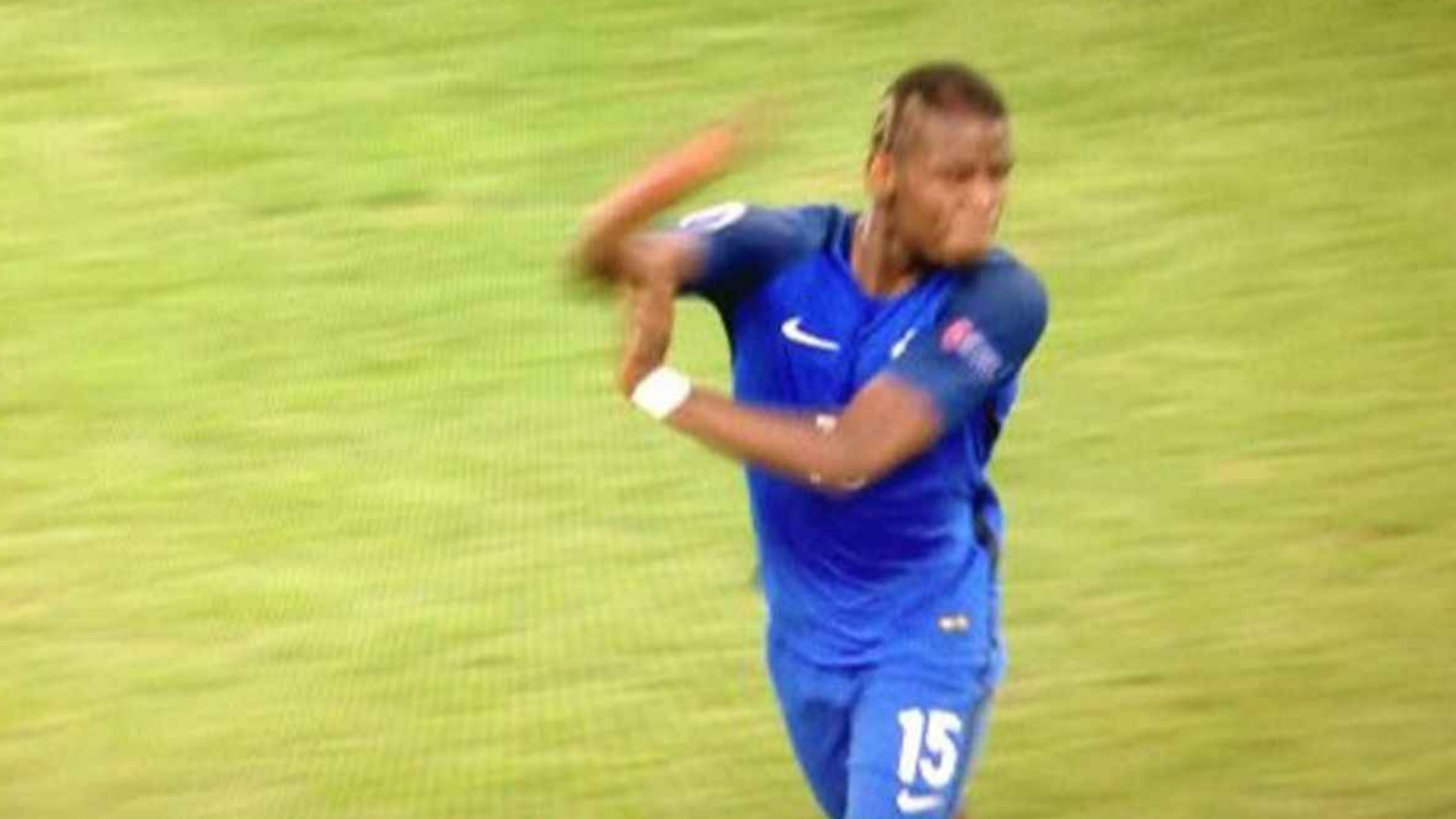 undefined
Pogba has, however, denied that his actions were directed towards journalists who criticized him:
"I want to say sincerely, but very firmly, that whatever interpretation you want to take from these images, I never had any intention to make a gesture towards someone or take my revenge on anyone.
"I was crazily happy by the goal and I turned to the stand where I knew my mother and my brothers were and I did my usual celebration, arms in the air and fists lifted.
"Nothing more, nothing less."