The last thing an international manager would ever really think he would be getting involved in is a tussle for a player with another team.
Yet that is exactly the situation Gareth Southgate currently finds himself in.
The England manager has enough on his plate at the moment. Though England looked quite good against Germany on Wednesday they still lost for all the exciting talent in the England squad, not enough players are getting the game time they need.
Southgate did seem somewhat on the road to fixing some of England's problems though when he introduced a back three, plus two wing backs, to play against the Germans, a move which looks extremely positive.
Losing with England, get used to it Delli. Image: PA Images

However, already in his short tenure the former under 21 manager has been dealt a blow when Crystal Palace winger Wilfried Zaha, who'd played under Southgate in the age team, decided to pledge his allegiance to the Ivory Coast.
The last thing the England manager is to be worried about another talented youngster but according to Sky Sports that's exactly what could happen.
Sky are reporting that 18 year-old Manchester United striker Joshua Bohui had attracted the attention of both Ivory Coast and France and both their FAs have been in touch with Bohui's representatives over his national allegiance.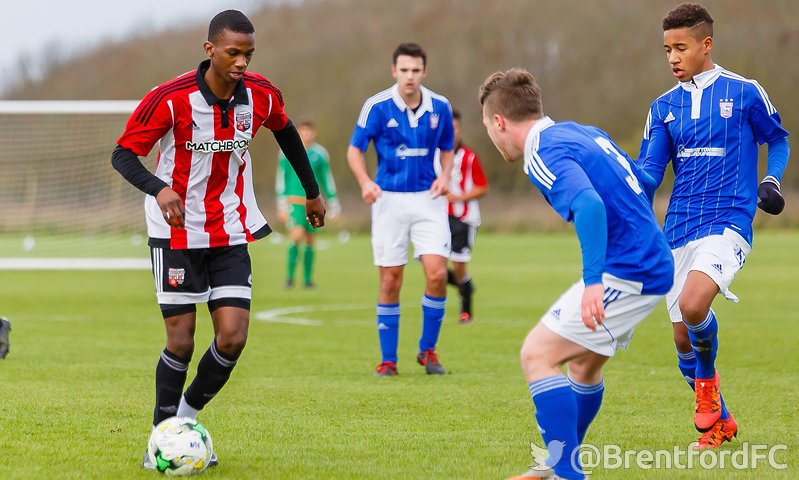 Image result for Joshua Bohui

Bohui playing at Brentford before his move to Old Trafford. Image: Brentford FC Twitter
Bohui, described as a pacey attacker, has already played for the England under 17s in the Algarve Cup last year and impressed during his time with the young Lions.
He started his career with Brentford, playing in several of their age group teams, before United signed him for their under 18s last summer where he has played 22 games this season and impressed, scoring nine goals.
Ivory Coast could use Zaha to try and influence the youngster to make the same move he did (not from Old Trafford to Selhurst park) and change his allegiance to the African nation.
Zaha: "Oh I hope I never have to play for this shite again!". Image: PA Images

Talking about the youngster United under 18s boss Kieran McKenna recently said, "Josh has been really pleasing over the last month. He found it tough to settle as it was a big move, coming up from London and a smaller club in Brentford.
"He didn't find the transition easy but we kept encouraging him to keep his head down and develop his game in training. We looked at individual specific things in terms of the role we feel he can play going forward and he did fantastic against Derby, putting all those things into place."

Sounds like a prospect England won't want to lose!