So, about Morgan Schneiderlin's shirt number at his new club Everton. The Frenchman finally put pen-to-paper on a contract at the Merseyside club earlier in the week, and opted for the bizarre No.2 shirt but with good reason.
Well, his favourite number is already booked. Fellow midfielder Ross Barkley is currently in possession of the number 8 shirt.
"Number eight is my favourite but one of the great players here, Ross Barkley, wears that already. I respect him." He told the clubs official website.
While also thinking of the kitman; "I wanted to give the kit man a rest after putting Schneiderlin on the back. They wouldn't want a big number after that!"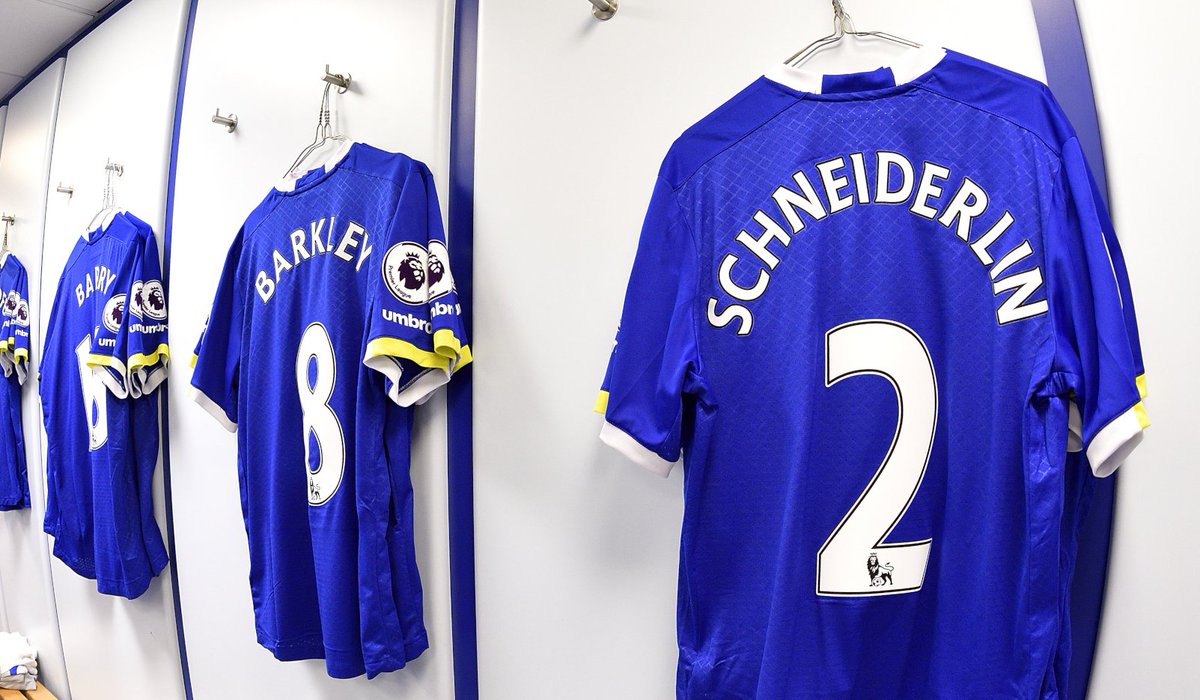 undefined

The No.2 shirt was vacant and Schneiderlin wanted to stay well clear of the No.13 as well as the high 30's. Continuing to add by saying;
"A lot of squad numbers had already been taken and number two was free. I couldn't have 13 because of superstition and, after that, there was 36, 37, 38, which I think is too high."

Despite not being a full-back, the 27-year-old is happy with the number; "I will take the number two for now and, if it's good for me, I will keep it."
Schneiderlin is among the Everton bench ahead of their Premier League encounter with Manchester City.