'FOOTBALL CRAZY, CHOCOLATE MAD, GRAB A POWER POD AND PLAY FOOTBALL WITH THE LADS, THERE'S A MICRO STAR IN EVERYONE, A HERO IN YOUR HAND, THEY'RE THE GREATEST PLAYERS FROM THE BEST TEAMS.'

Microstars or Powerpodz took the football world by storm back in the early 00's.
These tiny figurines were part chocolate confectionery, part football figurine collectable and they were, without doubt, a must have for any football fanatic.
Millions of youngsters around the world collected these little icons, so when you watch the following Microstarz advert, nostalgia fills the air.

When I was young, I was obsessed with collecting these tiny figures - to the point where I purchased The Microdome, a model stadium, designed for playing the game.
Each MicroStar had five skills on its base. Pass, Tackle, Dribble, Cross and Shoot.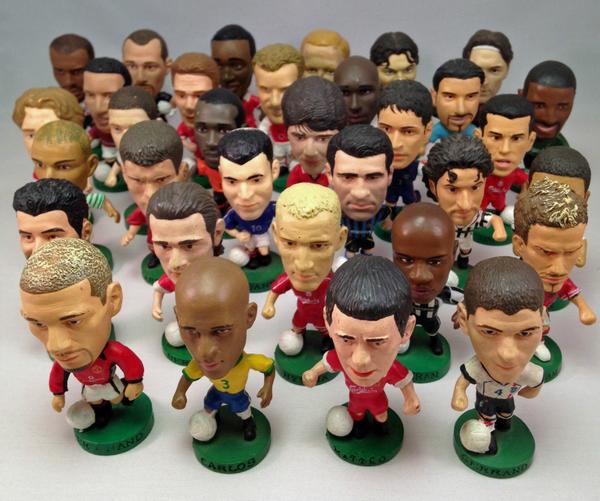 Image: MicroStars

Image: MicroStars
Image: MicroStars


There was nothing more satisfying than arriving home from a strenuous seven hour school day to be greeted by MicroStars.
As well as the above, football stickers have been knocking around since the 80's and there was nothing better than filling your very own sticker album at the start of the footballing calendar to begin your obsession.

Then there was the The Kickmaster, a device that ruined a parent's life back in the day.
Image: KickMasterI didn't know it back then, but I have a newfound respect for those who had to deal with a football attached to a piece of rope.
Former Scotland international Andy Gray, who's voice influenced a generation, introduced us all to the Kickmaster and the population went crazy for this simple, yet effective accessory.

Memories.