It is hard to believe but once upon a time, N'Golo Kante was unsure about whether he would made it in the professional game.
In fact, the World Cup winning midfielder trained for a completely different career before turning pro.
Kante's humble beginnings at local amateur club JS Suresnes was far from the glitz and glamour of Premier League football. Back in 2012, the Paris-born player wasn't even playing regular first team football in the French third division.
Image: Google

But after being turned down by several clubs, Kante was eventually given a chance in Boulogne's reserve team. And during that time, he helped the side move up to the fifth division.
He admitted back in 2016 that he only started to believe that he could make it as a professional in his early 20's, when he was studying to become an accountant.
"I was at Boulogne, in the second team - the sixth, then the fifth division.
I wasn't professional, so I kept studying because I wasn't sure if I would be able to make a living as a footballer."
"When I was 18, I got my baccalaureate [the French A-Level equivalent] and after that I did two more years of study in accountancy.
"When I went up to the first-team, I became professional, so I stopped studying. I got my qualification in accountancy, but now I prefer to concentrate on football."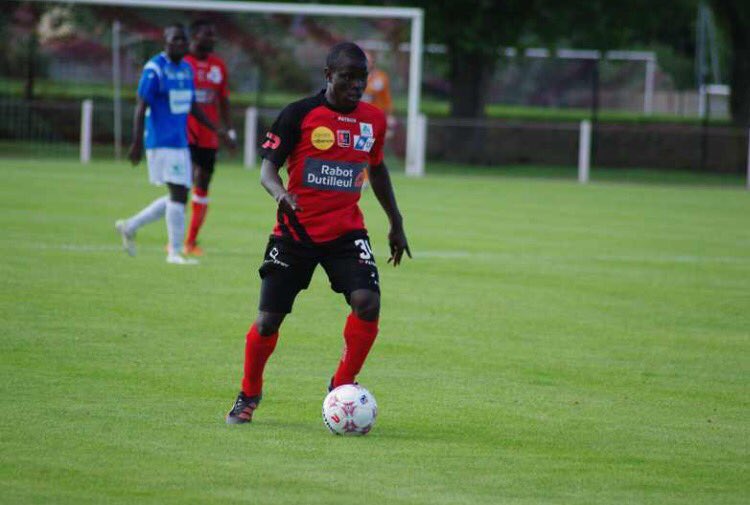 Image: Boulogne

It may have taken him two years to be handed 'that' highly anticipated debut Kante was eventually handed his professional debut on the final day of the Ligue 2 season in May 2012,
He appeared for already relegated Boulogne in a brief 11 minute cameo, losing 2-1 to Monaco.
It wasn't exactly a dream debut but it was a start. The midfielder knew the importance of taking his chances.
And the following season, Kante began to make an impression in the French third division, breaking into Boulogne's first team after a number of solid performances in the centre of midfield.
Boulogne finished in 13th place while Kante missed just one game out of 38 during the 2012/13 campaign. It was a huge breakthrough season.
In the coming months, Ligue 2 side Caen decided to take a chance and bring Kante to the Stade Michel d'Ornano on a free transfer. It was a stroke of genius from manager Patrice Garande.
Kante not only contributed heavily to Caen's promotion to Ligue 1 but he helped the club maintain a place in France's top league the following year.
In the space of three years, Kante went from playing in France's sixth division to Ligue 1. Now, the defensive midfielder is a Premier League and World Cup winner.
It could have been so very different if the likable character had chosen to progress in accountancy.