Cadbury's Release Incredible New Football Pitch Chocolate Bar
Cadbury have decided to combine two of life's greatest pleasures into a limited edition, one of a kind 'football pitch' chocolate bar.
As part of the confection company's sponsorship deal with the Premier League they have released a load of branded new products, including trophy shaped chocolate nibbles and more.
They did release a football-themed calendar for the festive period, but many are just spotting Cadbury's incredible football pitch bar in Tesco's around the country and well, one particular tweet went viral.
At the time of writing, it has picked up over 6,000 RT's and 16,000 favourites.
There's so much love for this right now!
You can pick the above 'football pitch' bar up for a bargain price of £1.50 in Tesco's, according to reports.
For many, the combination of chocolate and football means one thing. 'FOOTBALL CRAZY, CHOCOLATE MAD, GRAB A POWER POD AND PLAY FOOTBALL WITH THE LADS, THERE'S A MICRO STAR IN EVERYONE, A HERO IN YOUR HAND, THEY'RE THE GREATEST PLAYERS FROM THE BEST TEAMS.'
More Like ThisMore Like This
1 of 6
Microstars or Powerpodz took the football world by storm back in the early 00's.
These tiny figurines were part chocolate confectionery, part football figurine collectable and they were, without doubt, a must have for any football fanatic.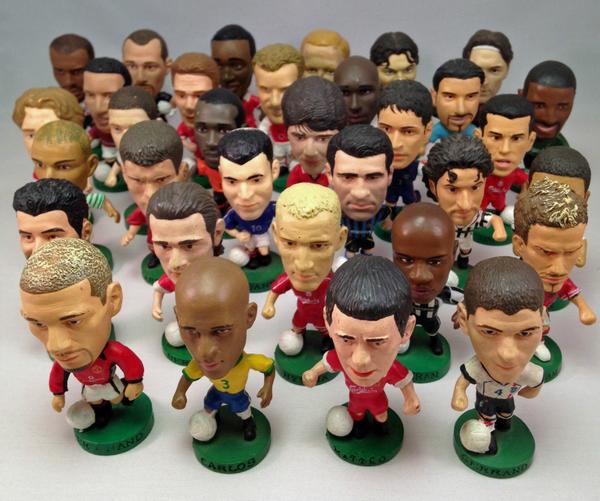 Image: MicroStars
Millions of youngsters around the world collected these little icons, so when you watch the following Microstarz advert, nostalgia fills the air.

When I was young, I was obsessed with collecting these tiny figures - to the point where I purchased The Microdome, a model stadium, designed for playing the game.
Each MicroStar had five skills on its base. Pass, Tackle, Dribble, Cross and Shoot.

There was nothing more satisfying than arriving home from a strenuous seven hour school day to be greeted by these wonderful figurines.

Anyway, I've gone on about Microstarz for half an hour...those 'football pitch' chocolate bars are great, aren't they?
Topics: Football News, Food, Football, Pitch, Premier League
Chosen for YouChosen for You
Most Read StoriesMost Read