Adidas 'Yeezy Boost 350' Football Boots Are An Actual Thing
Kanye West released his first official 'performance-driven' footwear back in 2016 with the Adidas Yeezy Boost 350's, a boot that didn't exactly get off to the best of starts.
The shoe was designed specifically for American Football and it first appeared at the 2016 NFL Kickoff.
In week one, Denver Broncos linebacker Von Miller, Minnesota Vikings running back Adrian Peterson and Buffalo Bills wide receiver Sammy Watkins all wore the Yeezy 350 Boost cleats.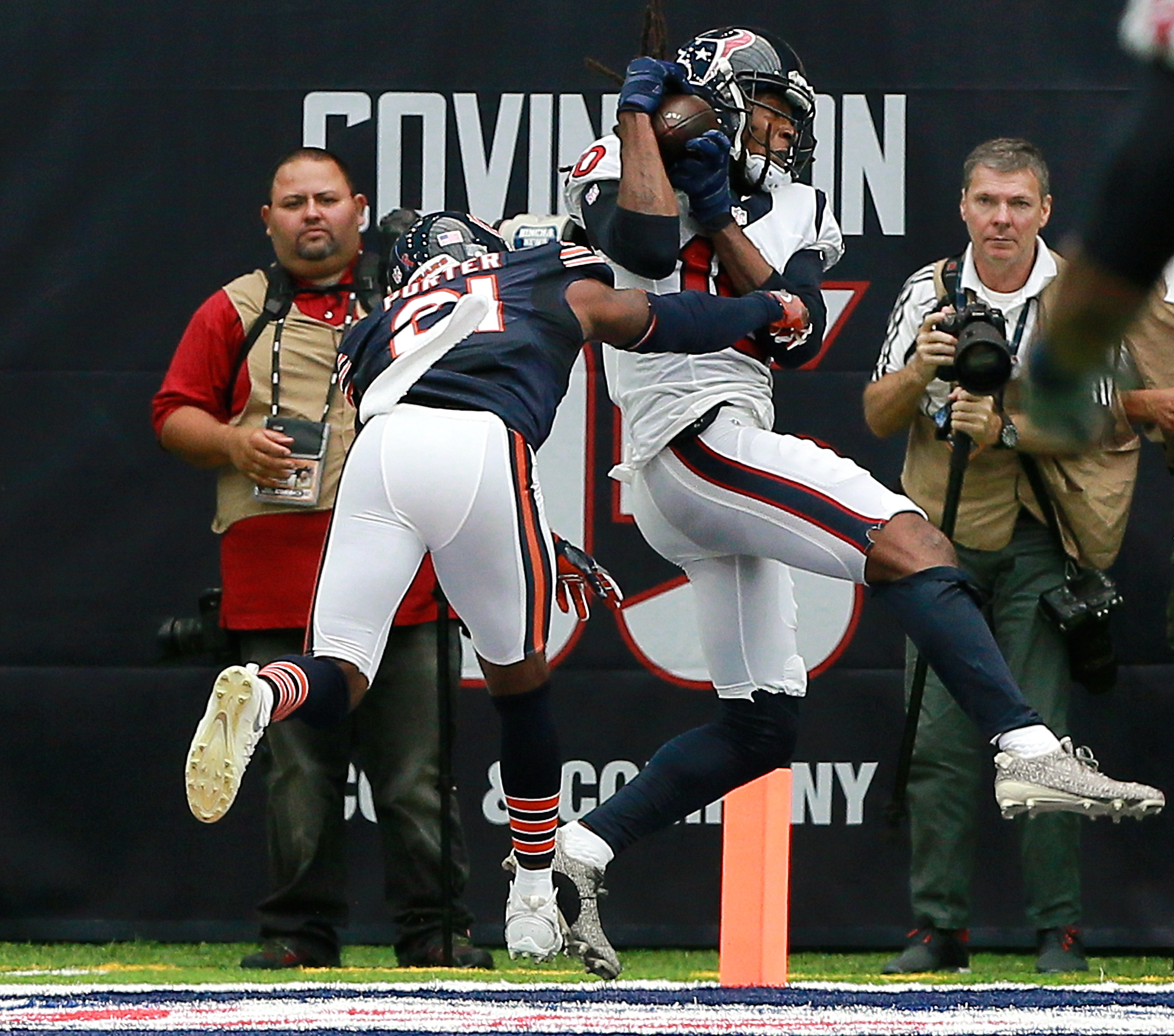 image: SoleCollector

Later, De Andre Hopkins sported the new boot but was later fined $6,000 by the NFL for playing in them during a game against Chicago Bears on September 11th. Oh dear, Kanye.

NFL policy stated: "Approved shoe styles will contain one team color, which must be the same for all players on a given team.
YouTube channel Soccer Reviews For You have reviewed the boot in detail, a video that has picked up over 450,000 views since it was posted in 2016.
Clearly plenty of people are interested in how these boots would actually fair on the football pitch - we can't imagine they will last very long considering the material used.
From one bizarre cleat to another. The Serafino 4th Edge football boot integrates a flat nose to give the user a perfect surface to wind up the perfect toe punt smash.
According to the Serafino website, the revolutionary rubberised concave toe enables players to perform with greater power, accuracy, safety and comfort while at the same time needing only minimal back lift when using the toe.
They go on to state that he boot is equipped with triple padding, and Ankle & Achilles heel supports.
As a matter of fact, this one-of-a-kind boot is more than just a toe punt merchants dream.
It is designed to reduce injuries particularly avoiding metatarsal, Ankle and Achilles heel injuries which have become an increasing problem in the game, as boots have got lighter and lighter.
Image: SoccerCleats

Former Portsmouth and Tottenham manger Harry Redknapp even had good words to say about it, saying:
"The toe is not used enough and with this harder toe it gives the player an extra dimension to get that shot off under pressure," Redknapp said.
"It's an interesting boot."
Topics: Football News, Football, Adidas, Football boots