Nike have decided to re-release one of the most desirable boots of all time - the Tiempo's - 13 years after their original release.
Ronaldinho's signature R10 boots were perhaps the most popular release at the time, as the Brazilian playmaker was at the peak of his powers with Barcelona.
So plenty will be eager to get their hands on the White and Gold classics.
Unfortunately for those wanting a pair, Nike have limited the release to just 1000 pairs. The iconic R10 logo and fold over tongue feature, while the serial number is printed on the side of the boot - a slick feature on the new cleat.
The ever-reliable Footy Headlines have posted images of the Nike 10R Tiempo Legend 7 Elite.
undefinedundefinedundefined

undefined

Football boots have evolved dramatically in recent years but for the majority, a boot from years past will be your ultimate favourite - just take the above example.

It got us thinking, what are the greatest and most iconic boots of all time?
Nike Air Zoom Total 90 II

First released: 2003
Worn by: Wayne Rooney, Luis Figo, Paul Scholes
Image: Nike

Nike Air Zoom Total 90 III:

First Released: 2004
Worn by: Wayne Rooney, Wesley Sneijder, Roberto Carlos
Image: Nike

Nike Mercurial Vapour II

First released: 2002
Worn by: Thierry Henry, Ronaldo, Cristiano Ronaldo, Zlatan Ibrahimovic, Didier Drogba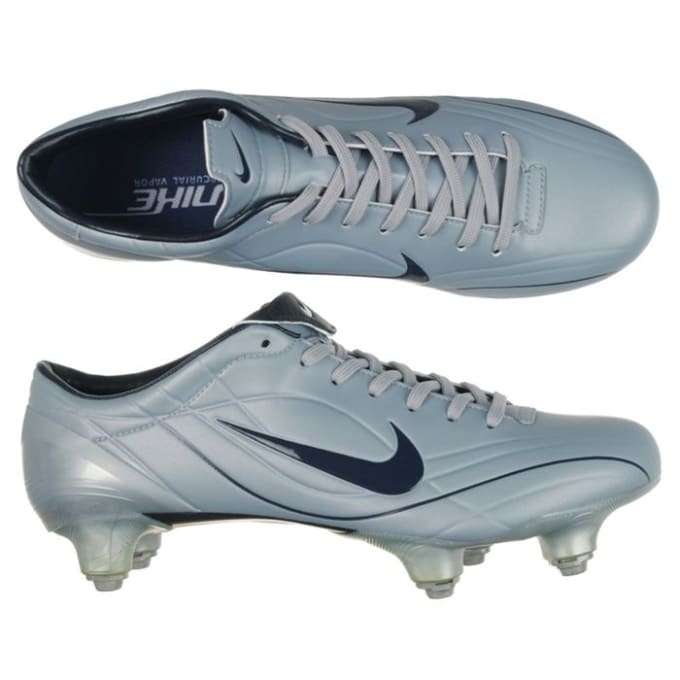 Image: Nike

Adidas F50 Spider

First released: 2004
Worn by: David Villa, Arjen Robben, Ashley Cole

Adidas Predator Precision

First released: 2000
Worn by: Zinedine Zidane, Steven Gerrard, Raul
Image: Adidas