The Theory That Kanye West Is The Reason Behind Wolves' Premier League Promotion
Is it purely a coincidence that Wolves gained promotion to the Premier League, just two years after Kanye West tweeted to the world that he would "fix Wolves"?
On February 14, 2016, the 40-year-old US rapper predicted that he would indeed fix Wolves.
I mean, he definitely wasn't talking about the West Midlands club the time of writing, but 26 months after his bold prediction the Championship have well and truly been fixed.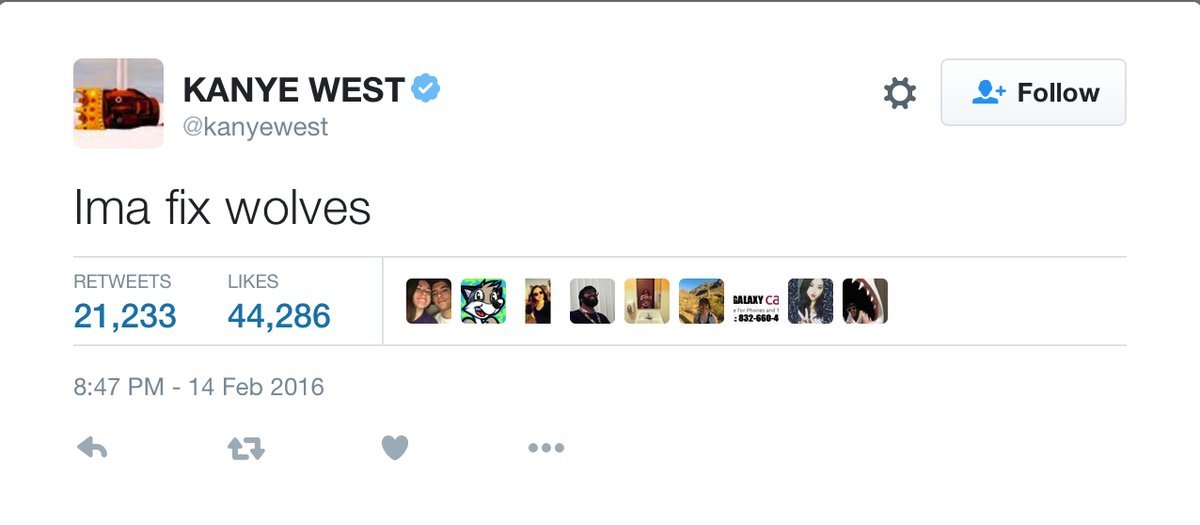 Image: Kanye West

Just six days after West tweeted, Wolves lost 1-0 to Huddersfield after Nahki Wells bagged a late winner and many joked about his 'prediction'.
Kenny Jackett's side were 12th in the Championship at the time, 11 points adrift of the play-off positions. It was a fall from grace after a brief spell in the Premier League, but things were about to dramatically change.
Kanye West obviously came along and changed everything.
In reality, a combination of money and the brilliance of Nuno Espirito Santo have arguably been the secret behind their success, not to mention the likes of Ruben Neves and Diego Jota who have been key this season.
That being said, Twitter are convinced that Kanye has played a huge roll in Wanderers' journey to the top.
:sunglasses: Kanye West stuck to his word

:white_check_mark: He fixed Wolverhampton Wanderers FC

:tada: Back in the Premier League pic.twitter.com/SvFp90G25I

- :red_circle::flag_in: (@UnrealDeGea) April 15, 2018
YOU ACTUALLY FIXED WOLVES THO THEY'RE IN THE PREMIER LEAGUE AGAIN! Genius!!

- daniel kostić (@daniel_kostic23) April 16, 2018
Kanye has since received hundreds if not thousands of replies thanking him for saving Wolverhampton Wanderers.
This is why we love the internet.