Home Fans Hire Stripper To Streak Naked And Distract Opposition In Dutch Third Division Game
A set of Rijnsburgse Boys fans tried to distract Dutch Third Division leaders AFC Amsterdam this week with a truly unprecedented stunt.
In a bizarre scene, the home fans decided to hire a stripper at the Sportpark Middelmors arena.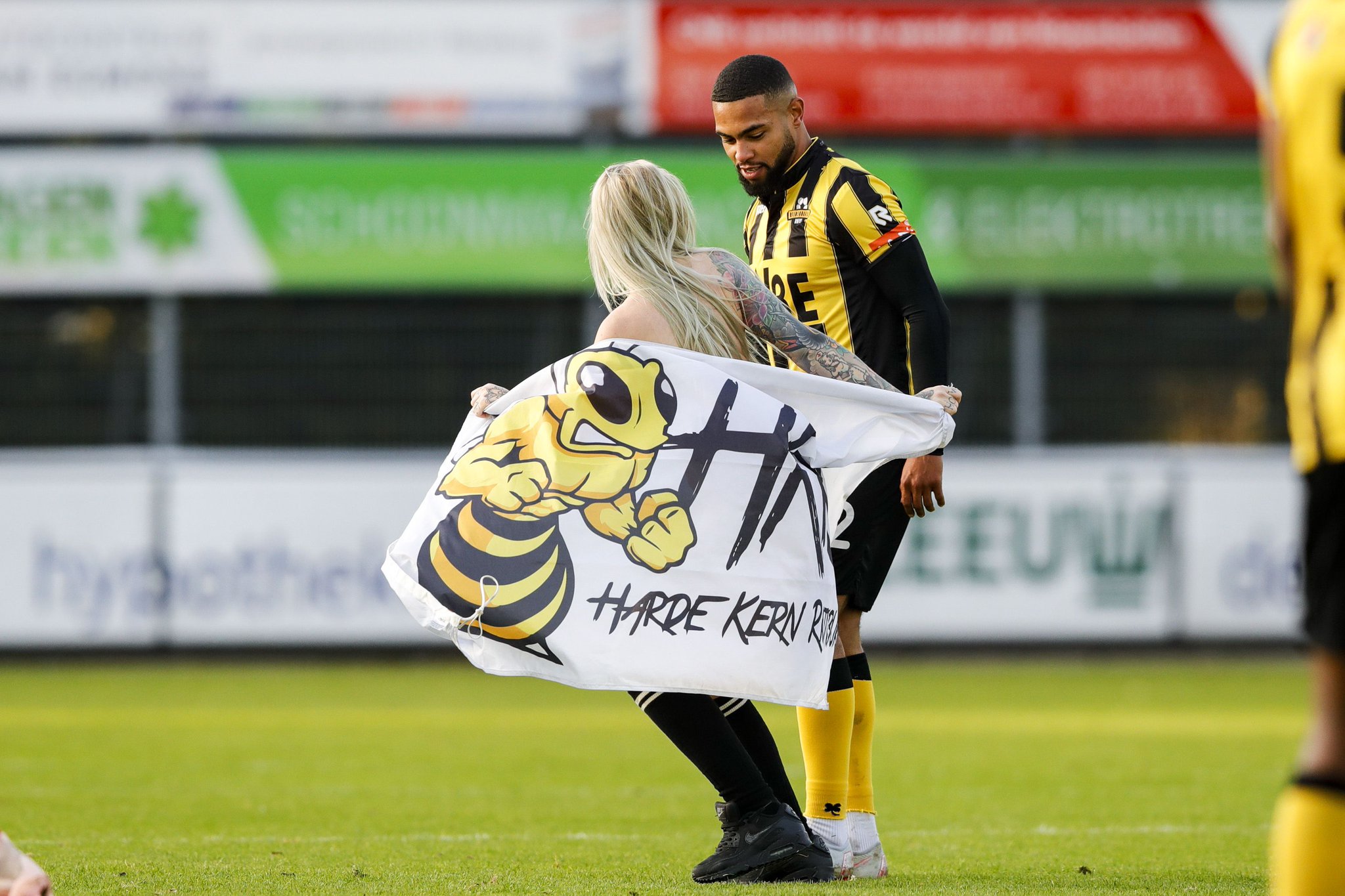 undefined
Rijnsburgse were 1-0 down at the time, so she ran on the pitch to try and distract the opposition.
The woman, who goes by the name 'Striptease Foxy', ran over to defender Joel Tillema in the 20th minute and reportedly asked the player to 'spank me' but he refused, saying his girlfriend was watching.

It was all over in a few seconds, as she soon left the stadium dressed in just socks, shoes and a flag.
Here is footage of this outrageous incident below:
More Like This
More Like This
1 of 6
Tillema later spoke about the moment in his post-match interview, as reported by Leidsch Dagblad:

"I think she wanted me to hit her buttocks. But I thought: do not let that happen, otherwise I will have a fight at home. She looked good, I say so honestly."

'Foxy's' distraction antics were far from successful. AFC Amsterdam went on to win the game 6-2 as Rijnsburgse slipped down the league standings.
It soon made the local papers.
What a bizarre turn of events in the Dutch Third Division, this week.

Topics: Football, streaker, Dutch