Emiliano Sala's family have called for the authorities to continue searching for missing pilot David Ibbotson.
It has been almost three weeks since the plane plunged into the sea off Guernsey in the Channel Islands and days after it was confirmed that the missing body recovered from the plane was Emiliano Sala, his family released the following statement on Friday:
"We would like to thank you for all your signs of affection and support in what is the most painful time of our lives. Seeing the whole world mobilised to support us in our research has been an infinitely precious help. Thanks to you, we are now able to mourn our son, our brother."
"Our thoughts go to David Ibbotson and his family, hoping that the authorities will do their best to find him."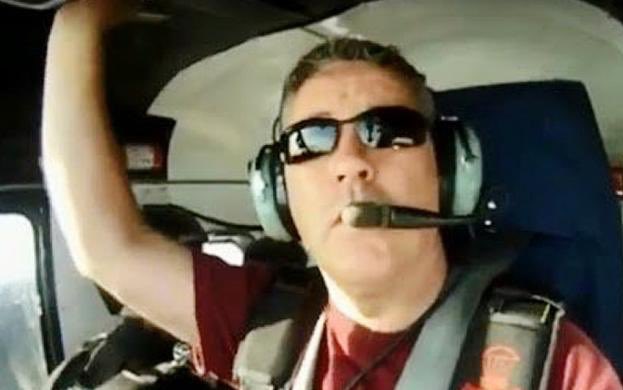 David Ibbotson

The family of missing pilot Ibbotson have set up a GoFundMe page to find him, with his daughter creating the page, writing the following message:
"Please help bring David Ibbotson home and help give him the send off he deserves.
"As a family we are relying on the kindness of the good-hearted people to help us raise the much needed funds to help us find our beloved Dad, Husband and Son.
"As a family we are trying to come to terms with the tragedy and the loss of two incredible men.
"To be told the search has now been called off for the foreseeable future has only made this tragic time more difficult.
"We can not bare the thought of him being alone, we need him home so that we are able to lay him to rest.
"Any donations would be very much appreciated."
FC Nantes also released a statement on their official website on Friday, confirming that the club will retire the number nine shirt worn by Sala:

"FC Nantes had the immense sadness to learn this Thursday that the body found was that of Emiliano Sala. This news puts an end to an endless and unsustainable waiting. Emiliano will forever be part of the legends that have written the great story of FC Nantes." it read.
"There are difficult mornings, nightmarish awakenings where unfortunately reality catches up with us. Emi 'went away ...
"Arrived on the banks of the Edre in July 2015, Emiliano Sala has won the hearts of supporters in Nantes. Through his work, his anger and limitless kindness, he finished top scorer in the Yellow House for the last three seasons.
"The national and international tributes that were returned to him are up to the person and the player he was. We are losing today a friend, a talented player, an exemplary teammate.
"We do not forget in this drama the pilot and his family and trust the authorities to continue the research."
SPORTbible would like to send out its condolences to the families and friends of Mr Sala and Mr Ibbotson during this difficult time.