Non-League Side Blyth Spartans Sign Sponsorship Deal With Visit North Korea
It has been announced that Visit North Korea have signed a sponsorship deal with National League North outfit Blyth Spartans.
In Wednesday afternoon's 2-2 draw against Spennymoor Town, advertising boards were on show during the game, with the travel agency releasing a statement after many picked up on the images via social media.
"Visit North Korea is pleased to announce a sponsorship deal with English football club Blyth Spartans F.C." a statement on their official website read.
They went on to express their pride at sponsoring the club, as well hoping they could "help people broaden their horizons and think differently about the world."
"The club, based in Northumbria, near Newcastle Upon Tyne, now hosts a banner for the company in their stadium, known as Croft Park. Links to Visit North Korea will also appear on their website and social media. The announcement was also published in the club's match program on Boxing Day.
"As the game took place, spectators noticed the board quickly and were bewildered by what they saw, it provoked discussion on numerous platforms including both reddit and twitter, where several photos of it were posted:"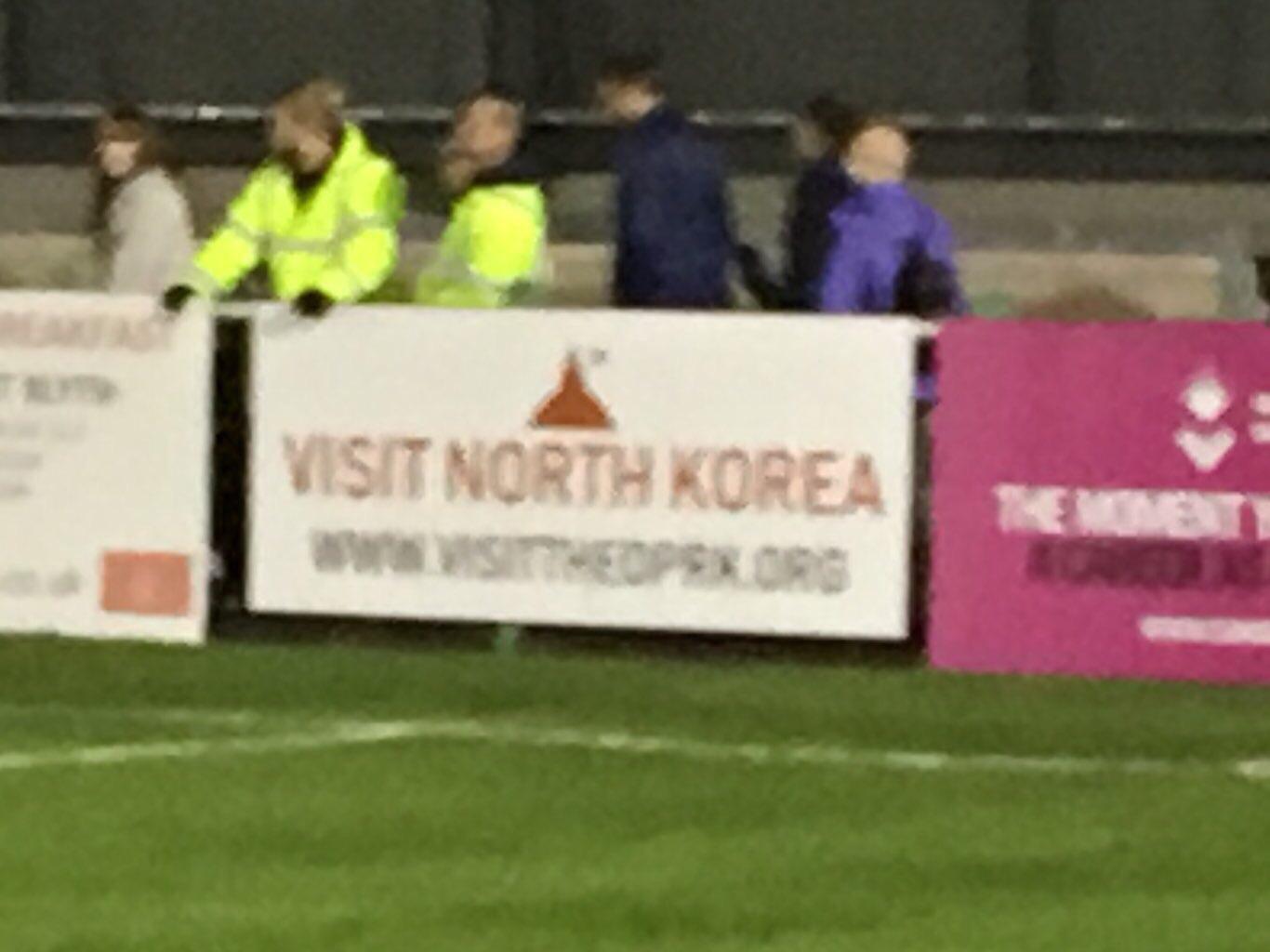 Image: Twitter

"Although it is certainly, it is unique and unconventional, Visit North Korea is nevertheless proud to be able to help support the great English game at a local level and secure publicity for clubs in the North of England.
More Like This
More Like This
1 of 6
"In the process, by promoting our programs we aim to help people broaden their horizons and think differently about the world.
Many took to social media after pictures emerged online:
We weren't the only ones to notice the board - the commercial person at Blyth has said Visit North Korea hope to be sponsoring more clubs soon. Watch this space, I guess... :flag_kp::soccer: pic.twitter.com/ZgDYQAElYl

- Non League Nomads (@Nonleaguenomads) December 27, 2018
Thoughts on the advertising board?
Let us know in the comments.
Topics: Football News, Football, Non League