Jesse Lingard's Brother Rips Into Roy Keane And Gary Neville For 'Double Standards'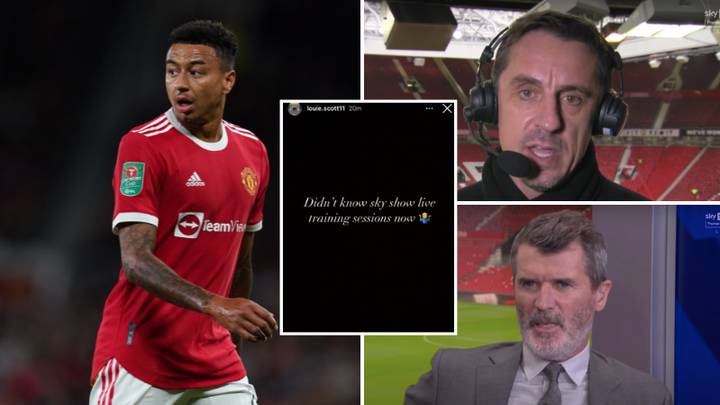 Featured Image Credit: Image: PA & Sky Sports
One of his most quotable lines was when he said, "I've often had it when I've not been at the races in a game and I go, 'You know what, what I might do is go and smash into somebody'."
Keane was referring to the fact United picked up a single yellow card and Lingard's brother, Louie Scott referenced Paul Pogba's red card in the 5-0 thrashing at the hands of Liverpool.
"Didn't know Sky show live training sessions now," Scott posted on Instagram.
"Keane just said go smash someone. Pogba did it last week and got killed for it by Scholes. Double standards."
Gary Neville was passionate in his post-match thoughts after being on co-commentary for the defeat to City, but directed his blame at the players as opposed to manager Ole Gunnar Solskjaer.
Scott took issue with that stance, adding: "Stop reading into these pundits!!! Still waiting for G.Nev to talk about body language...Oh I forgot he will only say that about the players."
United have now lost six of their last 12 games but Solskjaer is still slated to be in charge for the trip to Watford after the international.