Alvaro Morata Was So Convinced About United Move That He Dyed His Hair Red
Alvaro Morata to Manchester United now looks dead in the water, and that's bad news for the Spaniard and his hair.
Earlier on in the transfer window it appeared as though the Real Madrid striker would be heading to Old Trafford, where he would be reunited with Jose Mourinho, the man who gave him his first-team debut.
But the two clubs couldn't agree on a final and after growing frustrated, United backed out of a deal and instead turned their attentions to Romelu Lukaku, who became the club's record signing in a £75 million deal.
However, it appears as though Morata had already prepared for his move to United.
MARCA reports that the 24-year old dyed his hair ready for his arrival at the club and has since shaved it off due to the move collapsing.
And when you look at images of the forward in pre-season training with Real, it definitely looks like a perfect explanation.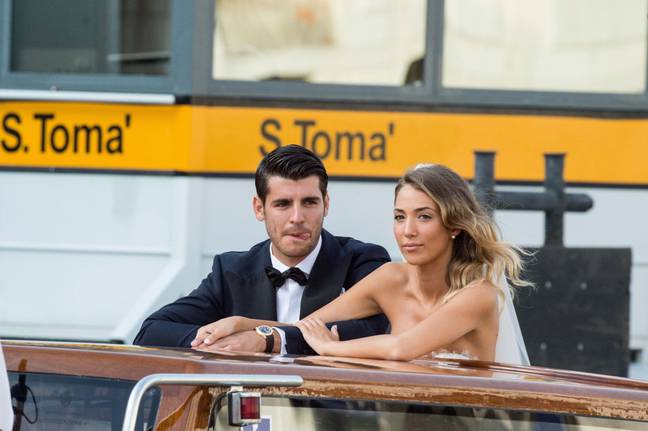 Morata's new shorter trim does have hints of red, and it's almost like his hair is slowly changing to ginger as a result of the 'dye' he put on in preparation for his big, failed move.
Here's what Twitter had to say:
A lil bird just whispered in my ears that Alvaro Morata dyed his hair red for Man U unveiling be4 the move collapsed. So what color next?

- Frank Omizu (@fomizu) July 13, 2017
Have to feel sorry for Alvaro Morata. He was desperate to join us, and ended up disappointed. Would have loved him at United. #MUFC

- ManUtdGoals (@ManUtdGoaIs) July 14, 2017
It's even more awkward for Morata, given that United, who he thought would be his new team, are essentially training next door at the UCLA facility in Los Angeles.