The Blaugrana are in a dire situation financially and new details surrounding the deal for Griezmann have emerged.
Barca paid Griezmann's release clause and announced he had signed a five-year contract on 12 July 2019.
But it's now come to light that even though they confirmed the massive transfer, on the very same night they did the deal Barca became aware they didn't have the money for it.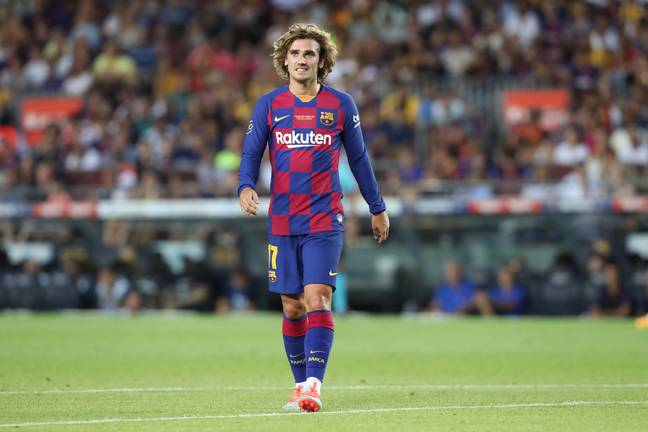 Ferran Reverter: "The night the previous board signed Griezmann, they took a closer look the club's accounts, and noticed they couldn't afford him. Immediately they had to take another 85M loan, which they knew they couldn't pay either." pic.twitter.com/km7S5cn1cX

— Barça Universal (@BarcaUniversal) October 6, 2021
"We have the feeling that when players were signed, they [the former board] didn't know if they could sign them," director general of the club Ferran Reverter revealed, per Marca.
"This was the case in regards to Griezmann as, on the night they signed him, they realised that there was no money to pay [for him].
"They were looking for a loan of 85 million euros to cover that signing."
Barca president Joan Laporta announced the club's debut had reached €1.35 billion in August, while this week it was confirmed they had recorded £409 million loses for the 2020/21 campaign.
Griezmann, meanwhile, has returned to Atletico on loan as one of Barca's many moves done in order to trim their hefty wage bill.
It's said the deal will become permanent if Griezmann features in 50% of Atleti's games and the La Liga champions can purchase him outright for a second time for just €40 million.
In seven appearances in his second spell, the Frenchman has scored once - an equaliser in the 2-1 comeback win over AC Milan in the Champions League.