Looking ahead to Fantasy Football Gameweek 1, @FantasyYIRMA has frisked the fixtures to try and make sense of where the points are going to come from in this week's games.
So here we are my friends!! Regardless of whether you've been agonising over your fantasy team for weeks or if you'll end up picking Huddersfield defenders out of your arse with 5 minutes to go, the deadline remains the same. I'm going to make a specific statement a few times in this article. After I make the following statement I am telling you - with complete transparency - if you do not listen to this and I spot you on twitter complaining - I will take the piss.
GAMEWEEK 1 DEADLINE IS ON FRIDAY 11TH AUGUST AT 6:45PM
Seriously now - just pick a team and click save before the deadline. Even if it's shit it will inevitably be better than the auto pick or worse still missing the cut off for the first set of games. You know it makes sense. Keep in mind in previous seasons the official website has crashed on opening day as the usual flood of last minute entries come rushing in. You have been warned.
1. DEFENDER
In terms of a defender. It's hard to look past Tottenham's Danny Rose. Dogged by injuries at times, he still managed couple of goals last season - is a threat going forward and in addition we're entering a World Cup year so he'll be well up for playing well this season.
Wait...what...no...surely not??
Ok scrap Danny Rose, bloody fool has gone to the papers complaining that he's paid peanuts, wants Tottenham to bring in Messi, Neymar or Ronaldo and is tired of seeing Arsenal win the Community Shield, also he fancies a move back up north so he can pop round to his mum house for his tea. I'm paraphrasing here of course - but surely a ridiculous move to spout this sort of nonsense so close to the start of the season.
With this in mind pick the big Bosnian at Arsenal, Sead Kolašinac. He's built like a tank, seems to have genuinely impressive pace and could bomb forward on the left flank if Arsenal stick with the new fidget spinner fad of having 3 central defenders in addition to wingbacks.
Oh yeah and GAMEWEEK 1 DEADLINE IS ON FRIDAY 11TH AUGUST AT 6:45PM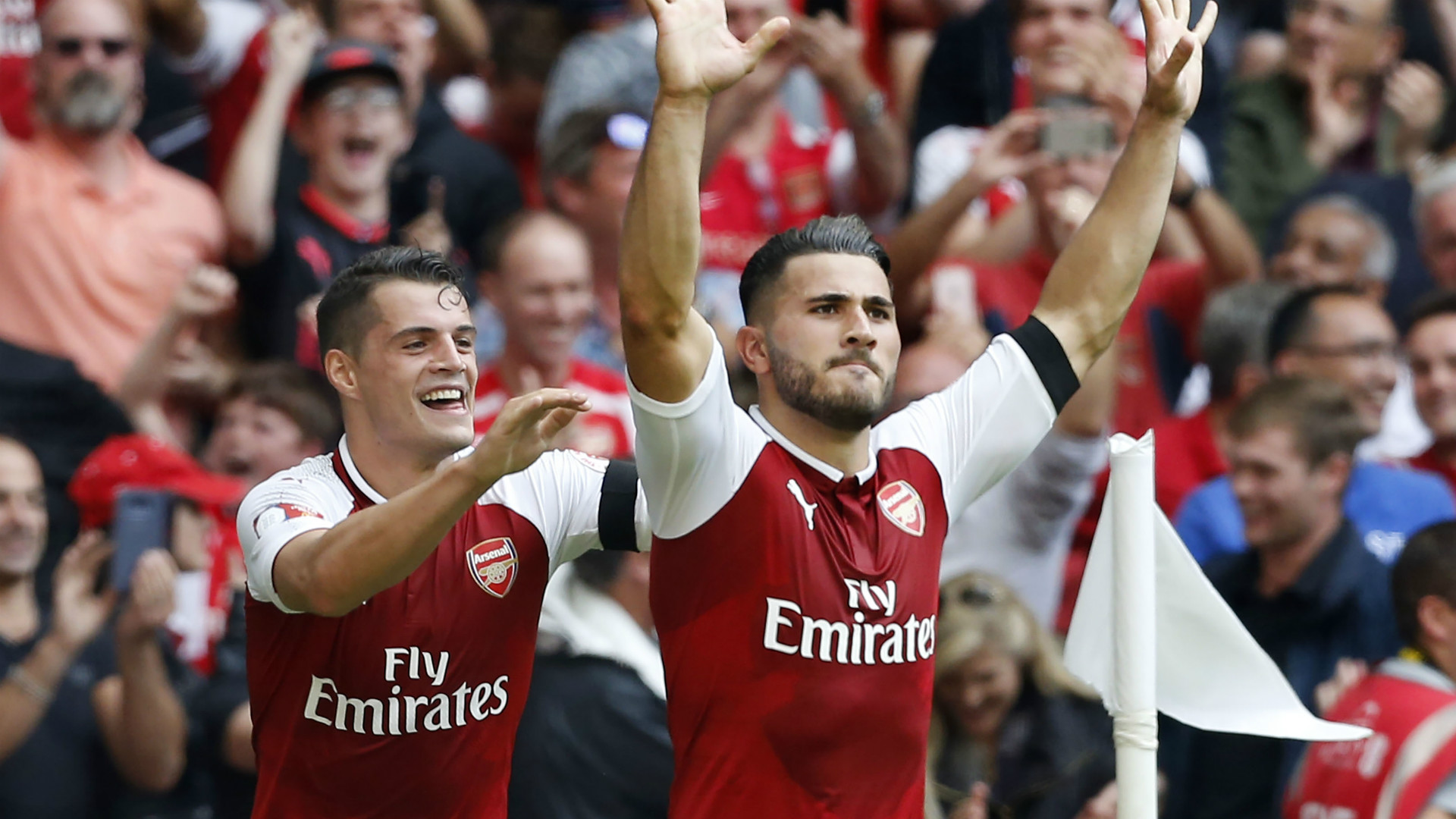 Image result for Sead Kolasinac

2. MIDFIELDER
In midfield I would like it on the record that the fact that the most underrated midfielder of a generation Mr. Mathieu Flamini has not been snapped up by one of the promoted clubs on a free and kept in the Premier League is nothing short of a disgrace.
However, I take my fantasy football punditry seriously so despite getting paid F all to write about this make believe fantasy nonsense I still feel morally obligated to at least pick someone who has a contract at a club, looks like starting and has a chance of a points return.
Southampton's Dusan Tadic ticks all of those boxes. He has a decent opening home fixture against Swansea who will be without their main striker Fernando Llorente after the ballbag managed to fall off his pushbike and break his arm. He has proven he can put points on the board and has chipped in with 25 assists over the past 3 seasons meaning the potential is there. Also if you want to look like a smartarse in front of your mates - he once scored 23 points in a single gameweek when he provided 4 assists in 1 match against Sunderland back in October 2014.
Also... GAMEWEEK 1 DEADLINE IS ON FRIDAY 11TH AUGUST AT 6:45PM

Image result for Dusan Tadic


3. FORWARD
Pick Harry Kane.
Just pick Harry Kane.
At £12.5m he's the most expensive player in the game now and with good reason.
I mentioned this last week in the Pre-Season special. Clearly you all read it. I'm sticking to my initial thoughts. Harry Kane makes my team. End of story.
With Spurs first few fixtures I'm actually not so much interested in who they play at all it's more when they play.
Gameweek 1: Newcastle (Away) SUNDAY FIXTURE
Gameweek 2: Chelsea (Home) SUNDAY FIXTURE
Gameweek 3: Burnley (Home) SUNDAY FIXTURE
Here's the thing. I'm planning to watch the games in the pub on Sunday. If I don't have Harry Kane it will easily help ruin my buzz if I'm watching the match and hoping he doesn't score. If I have him in my FPL team I can easily see me moving onto spirits as the afternoon progresses and the chances of a celebratory kebab if he manages to score on opening day are dramatically increased.
The only downside to this otherwise foolproof strategy is that if he fails to score I'll feel like Danny Rose after he caught a cheeky glimpse of Jesse Lingard's pay packet. However it's a chance I am willing to take!
Finally... GAMEWEEK 1 DEADLINE IS ON FRIDAY 11TH AUGUST AT 6:45PM

Image result for Harry Kane


And Finally...
As FantasyYIRMA.com enters into our 6th season our mini-league is back open and FREE for you to join. As always there's £100 for the winner but be warned, competition is tough and the standard is high. If you want a fantasy challenge you can join the league here.
Written by Ryan @FantasyYIRMA
FantasyYIRMA started in 2012 as one of the first Fantasy Football blog accounts focused primarily on news and previews for the Premier League. Now after 190 consecutive Fantasy Premier League gameweek coverage we have a slight idea of what we're talking about however feel we could've qualified as an astronaut if the time had been spent more productively.