The Football League finally kicked off last Saturday but it was merely a precursor to the main event, the start of the Premier League season this weekend.
The battle for the title has got even more intense over the summer, with the majority of the Top Six sides in the league strengthening during the transfer window.
Chelsea's charge for the title, uninterrupted by European football, came as a shock to many - with Manchester City and Manchester United ultimately failing to live up to their pre-season hype. Tottenham Hotspur were once again the main challengers for the league, though they were soundly beaten by Antonio Conte's men. Tensions were high at Arsenal, who meandered to their lowest Premier League finish in over 20 years - whilst Liverpool were never really able to build any sort of sustained pressure.
Title Contenders
Outright favourites for the title this year come in the form of Pep Guardiola's Manchester City (15/8) and it's hard to argue against that given how they have strengthened over the summer.
The addition of attack-minded full-backs in Kyle Walker and Benjamin Mendy will be a revelation for City fans, who were never really able to see Pep's philosophy at its glorious best when it was being operated by the aging and struggling defenders the Sky Blues already had.
Their most impressive signing though may come in the form of Monaco's Bernardo Silva. The twinkle-toed Portuguese international was comfortably one of the Ligue 1 Champions best players last season, and dazzled at the Confederations Cup in early July. I'm very excited to see what he can do alongside the likes of David Silva and Kevin De Bruyne, and the interchangeable trio may make City almost impossible to defend against.
The 2014 title winners have strengthened where they have needed to (though another centre-back wouldn't go amiss) to give Guardiola what is potentially the strongest squad in the league. Gabriel Jesus and Leroy Sane were both able to settle towards the end of last season and City's return of 15 goals in four May matches was testament to that.
The only worry I have for Guardiola is whether Primeira Liga winning goalkeeper Ederson Moraes will settle quickly enough as the club's first choice over Claudio Bravo, though it may not prove to be a problem if they just adopt the "we'll score more than you" approach that they have the firepower to do.
Following them in the betting are last season's champions Chelsea (7/2) and city rivals Manchester United (9/2), who both hold more than a fair claim to be eventual winners.
The problem with Manchester City is that they don't seem like the kind of side that can grind out 1-0 victories in tough games, the sort of thing that Chelsea were the masters of last season. The Champions won 1-0 5 times last season, with four of those results coming away from Stamford Bridge. Wins at Middlesbrough, Sunderland, Palace and West Brom by that scoreline were probably the difference between them and Spurs in the title race.
The bulk of Chelsea's ambitions this season will rest on the shoulders of Spaniard Alvaro Morata, as the £70m addition from Real Madrid will have to replace the goals of compatriot Diego Costa which earned them 15 points over the course of the campaign. He's never started more games in a league season than goals Costa scored last year, though his 15-goal haul for the Liga Champions was no mean feat. The Blues will need Morata to make that step up to being the team's talisman, having played second fiddle to Karim Benzema and Paulo Dybala over the last couple of years.
The real make-or-break for Chelsea's season will be whether Antonio Conte can manage his minimal squad well enough to compete on all fronts, especially if they're to become the first side to retain the Premier League since Manchester United made it back-to-back-to-back wins in 2009. The additions of Tiemoue Bakayoko and Antonio Rudiger, who are both exciting young players, is definitely bound to improve his side. They replace Nemanja Matic and John Terry in their respective positions and both look like they could be upgrades on last season.
If Conte gets his way and can make a couple more additions, especially in the centre of midfield, getting 7/2 on Chelsea could be a great deal. Even if Morata can't step up to the level that Costa held, the side is full of goals and teams will still struggle to break them down in their renowned 3-5-2 formation - giving them every chance of retaining the title.
Having finished an astonishing 24 points adrift of the Champions last season in 6th, Jose Mourinho has had a lot of work to do to make his squad genuine contenders this year. Manchester United's problem was their feebleness in front of goal, which saw them score 32 goals less than the league's highest scorers Spurs and win just eight home games all year.
The Red Devils released top scorer Zlatan Ibrahimovic over the summer, but have had a largely positive transfer window. The addition of 25-goal Everton striker Romelu Lukaku has the potential to be the best signing of the window, especially if he can recreate that sort of form at Old Trafford this season. The Belgian international has been bullying defenders all over the country for the past few years, scoring an average of a goal every other game during his time on Merseyside.
Now being coached by the manager that allowed him to leave for Goodison Park in 2014, Lukaku has enjoyed some great pre-season form and scored his first competitive goal in his first competitive fixture in the European Super Cup on Tuesday evening. A criticism of his game has been not scoring against big sides, but Tuesday's opponents Real Madrid are probably the biggest side any striker could hope to score against, so maybe he'll take that into the forthcoming season and wreak havoc across the nation.
The additions of Victor Lindelof and Nemanja Matic are likely to make United even tougher to break down than they were last season in conceding just 29 goals, and the latter is likely to free up £89 million man Paul Pogba to play in a free role just behind the striker. Their attack was pedestrian last season and Lukaku isn't the type to create something out of nothing, so a lot of the burden will rest on Pogba's shoulders to make things happen.
If it all clicks, United have all the capabilities of delivering Jose Mourinho's fourth Premier League title at the second time of asking.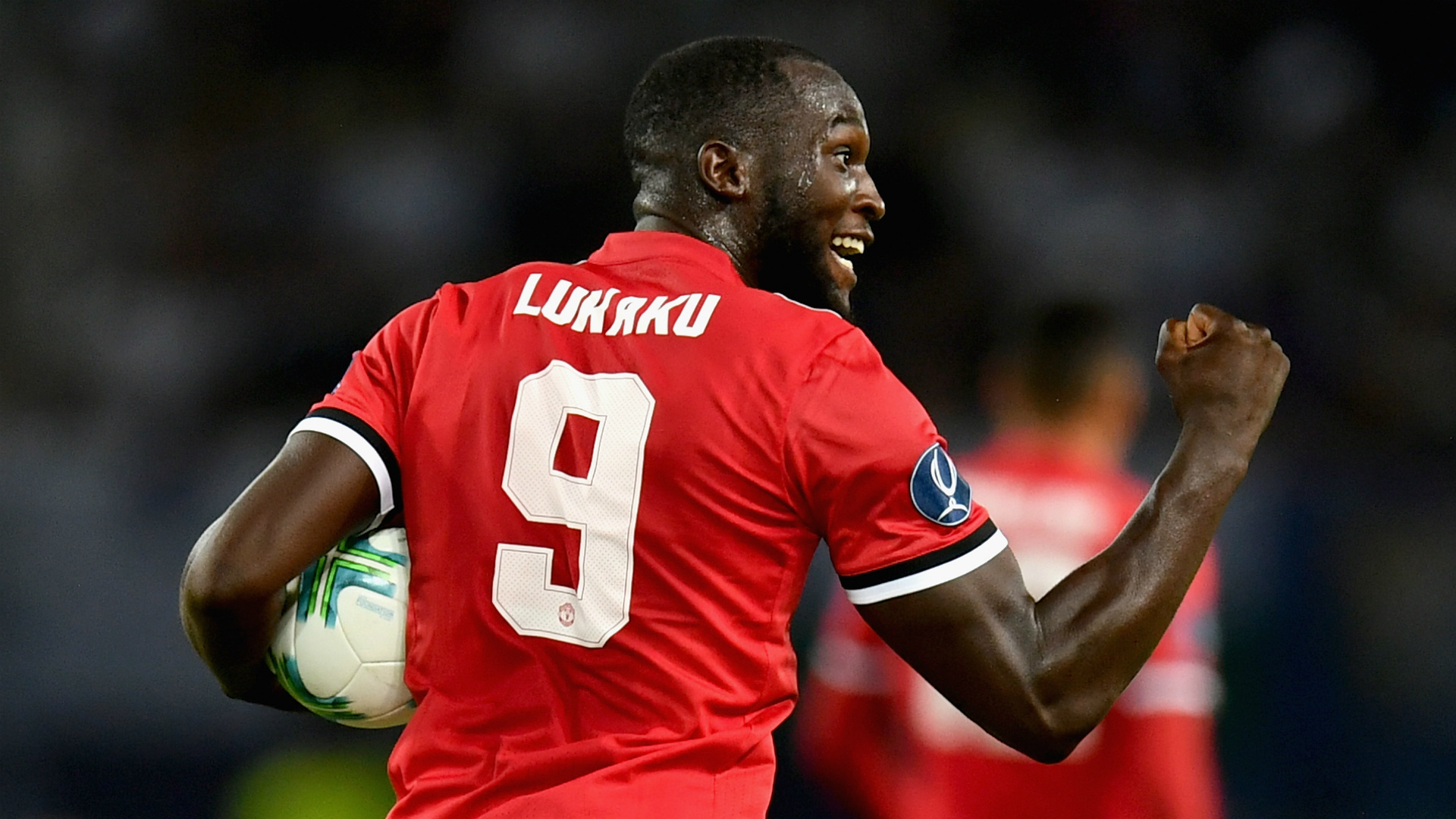 I'd imagine Tottenham Hotspur (10/1) fans will be dismayed to see they aren't fancied by the bookies yet again despite going so close over the last couple of seasons, whilst Arsenal (12/1) and Liverpool (13/1) may secretly fancy themselves to cause an upset of sorts.
The real problem with Spurs' season preparations so far is the lack of arrivals in North London. After finishing second last season it was expected that Daniel Levy would allow the side to be strengthened over the summer, even more so when they sold Kyle Walker to title-rivals Manchester City for £46m. On the eve of the season, they're the only 'top six' side not to make a major signing and the discontent is evident among fans and players alike.
Danny Rose's controversial interview earlier this week should have been an indication to the powers that be at Spurs that something needs to be done, with the left-back adamant he wants to win trophies before his career enters an inevitable decline. That however isn't to say what they already have isn't strong enough to at least challenge, as evidenced by their performances last season, the Tottenham starting XI can better any side in the league when everything clicks. They also have time on their side, with the average age of their squad currently lower than 17 of the other sides in the division.
What could prove to be Spurs' genuine downfall is squad depth, especially with a tough Champions League campaign on the horizon. Mauricio Pochettino has just 21 players at his disposal (only West Brom have less) and that doesn't bode well for Europe, as teams without adequate replacements for the league games immediately following their midweek ventures tend to struggle.
Another factor that could prove a challenge to Spurs are the '19 home games' that they will play at the vast and spacious Wembley Stadium. The way Pochettino sets up his side should theoretically mean playing on a pitch like Wembley's is ideal, though his team struggled to adapt for the European games they played there last season - failing to pick up a single victory. A large chunk of how successful their transition from White Hart Lane to Wembley Stadium is will rest on the shoulders of Harry Kane, if he can get himself in amongst the goals early doors it'll be much easier for the rest of the squad to settle in.
The unpredictably that comes with Jürgen Klopp makes it extremely difficult to pinpoint precisely where Liverpool will finish next season. A title charge seems equally as likely as a failure to attain a coveted Champions League spot where, similar to Spurs, European football could prove to be their downfall.
The high-intensity gegenpress that Klopp has coined doesn't lend itself well to the busy schedule that comes with midweek trips to the continent and that could prove to be a problem for the scousers, as was the case in January this year after the hectic Christmas schedule.
I'd say Liverpool have strengthened well in the summer though, and the addition of Mo Salah could prove to be the signing of the summer - especially given the style in which The Reds play. His incisive dribbling and blistering pace is the perfect blend for their counter-attacking football, and he could do some serious damage alongside Philippe Coutinho, Bobby Firmino and Sadio Mané. Speaking of Coutinho, Klopp seems fairly adamant that the Brazilian will still be at Anfield for the entirety of the season ahead (despite him handing in a formal transfer request), giving Liverpool all the necessary firepower they need to mount a serious challenge.
The real worry then is the lack of defensive additions, especially given how unstable they looked at the back at times last season.
Arsene Wenger, perhaps controversially in the eyes of some, returns for his 22nd season at the helm of Arsenal Football Club and their first without Champions League football in almost 20 years of his tenure. The Gunners kick the season off tonight against Leicester at the Emirates Stadium and will be buoyed by their penalty shoot-out success over reigning Premier League champions Chelsea in Sunday's Community Shield.
I like the signings Arsenal have made this summer a lot though. Free transfer Sead Kolasinac looks like the sort of bully-at-the-back that they've lacked for years, while the Bosnian bruiser is no mug going forward either - bagging himself three goals and picking up five assists with Schalke in the Bundesliga last season.
His equaliser in the game against Chelsea will have made him a cult hero amongst Gunners fans already, and I look forward to the plethora of Fantasy Football points he's going to earn me in that 3-5-2 formation that Wenger is tampering with at the minute.
The long-rumoured addition of Alexandre Lacazette from Lyon for £46.5m looks like it will give Arsenal the goalscorer they've been crying out for since Robin van Persie left and will lift the burden off of Alexis Sanchez's shoulders if he stays at the Emirates. The Chilean has been by far Arsenal's best player for the last few seasons and it's no wonder he's looking at forcing a move away. Wenger has a lot to improve on from last season and losing his best player would be a major step in the wrong direction, leaving themselves a lot of work to do just to keep up with fierce rivals Tottenham.
Europa Dreams
In a league of their own just behind the 'Top Six' but ahead of the rest of the league (in my opinion) is Ronald Koeman's Everton (100/1), who have strengthened really impressively during the transfer window.
A lot of the focus has been on the return of Goodison's prodigal son in Wayne Rooney's arrival from Manchester United but I think the work that Ronald Koeman has done at the back has been far more important. The additions of young England internationals in goalkeeper Jordan Pickford and centre-back Michael Keane from Sunderland and Burnley respectively should go a long way to ensuring that Everton don't concede the kind of ridiculous goals they were culpable of last year.
In the absence of Romelu Lukaku, Koeman has added exciting Spanish forward Sandro Ramirez - who dazzled at the Euro U21 Championships this summer - while Davy Klaassen offers something a little different in behind the striker. If they can tie up a deal for Swansea's Gylfi Sigurdsson before the transfer window closes, as well as keeping hold of Ross Barkley and the return to fitness of Yannick Bolasie, then The Toffees have a right to be optimistic about the season ahead.
2015/16 league winners Leicester City (300/1) aren't quite the long odds that they won the league at, and they're followed in the betting by West Ham United (500/1) and Southampton (also 500/1).
After winning the Premier League in the season-before-last, Leicester found themselves in a domestic freefall and were heading for the backdoor rapidly. Claudio Ranieri could no longer work his magic and, despite a wonderful Champions League campaign, was only taken The Foxes in one direction in the league and that was down. When Craig Shakespeare took over, he reverted the Champions to their basic 4-4-2 and was able to lead them to a respectable 12th - just two points behind Southampton in 8th.
Those at the King Power will be optimistic of challenging Everton for that final Europa League place this season and Shakespeare looks to have signed well enough for them to do that. The Foxes have spent £57 million in this window on bringing in Hull centre-back Harry Maguire, Sevilla midfielder Vicente Iborra and Manchester City forward Kelechi Iheanacho - who all go directly into their starting XI in my opinion and have what it takes to progress them.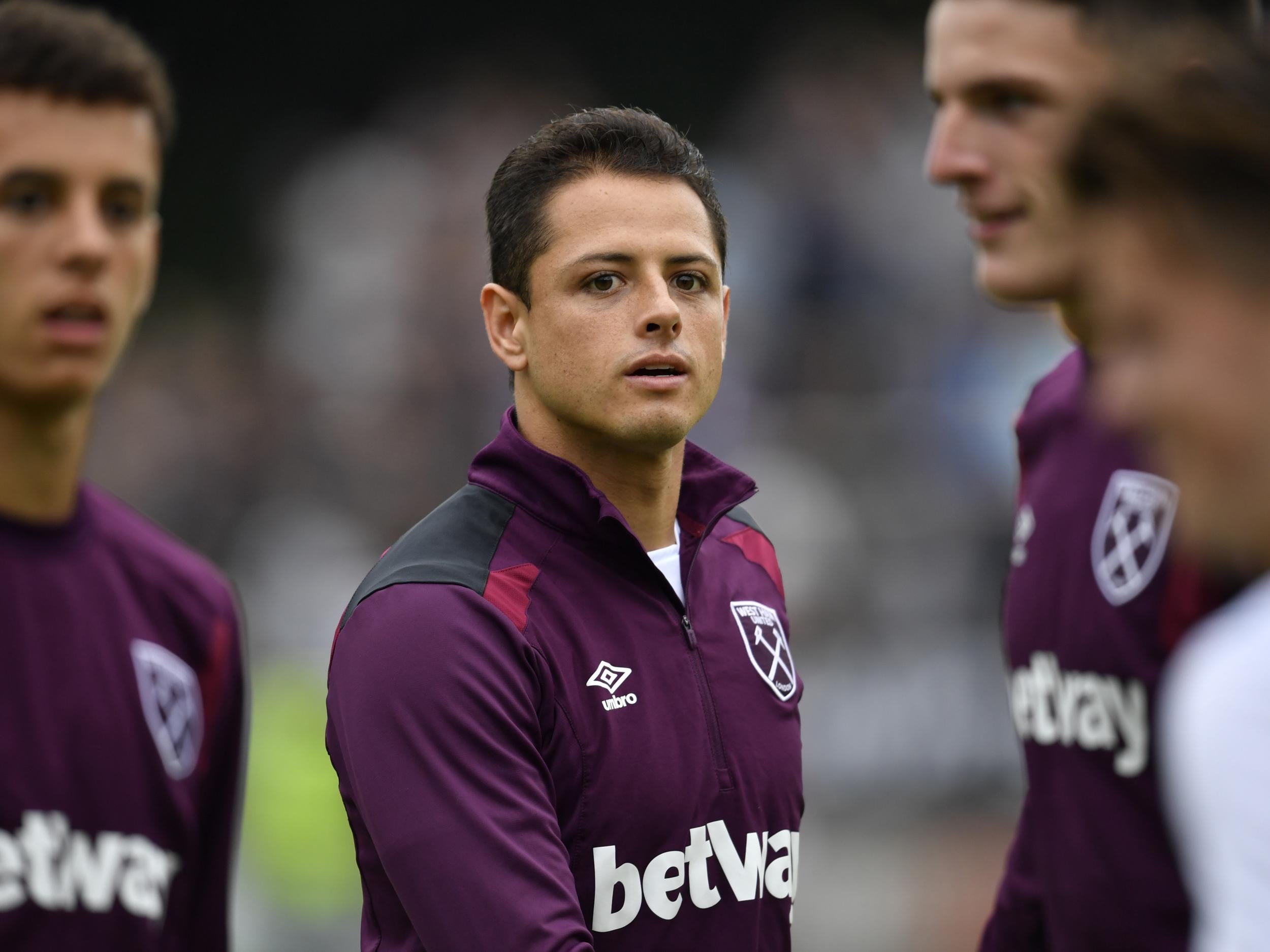 The shrewd addition of Javier Hernandez to Slaven Bilic's West Ham United side for just £16 million has the potential to be the bargain of the summer. Chicharito became his country's all-time leading goalscorer in May and knows what it takes to find the net in the Premier League, having scored 59 times for Manchester United between 2010 and 2014.
He scored more than a goal every other game for Bayer Leverkusen during the last two seasons and, considering not a single West Ham player managed that last year, might be the perfect solution for Bilic's problems going forward. Add to that the arrival of Marko Arnautovic from Stoke City and West Ham's attacking options look likely to be more than enough for at least a top half finish.
Joe Hart and Pablo Zabaleta also arrive from Manchester City to shore up a leaky defence that conceded 11 goals more than relegated Middlesbrough last season and Slaven Bilic has his side looking a lot more like the one that was pushing the Champions League spots in 2015/16 and should see them improve on last season's finish.
A side I can't see improving on their position from last season is Mauricio Pellegrino's Southampton side, who were lucky to finish 8th last season given they could just have easily been languishing in 13th were it not for victory over Middlesbrough in Gameweek 36. That was the Saints' only victory in their final eight games of the season, and I'm not convinced by their transfer business either.
Mario Lemina (£15.4m from Juventus) has the potential to be an unearthed gem next season but both he and Lech Poznan's Jan Bednarek are unknown quantities and don't give the St. Mary's faithful the confidence that comes with proven Premier League experience. Despite his injury problems I also think the sale of Jay Rodriguez to rivals West Brom is a poor move and with Virgil Van Dijk trying to force a move out of Hampshire, it could be a long season ahead for the Saints.
Higher Aspirations
There's a whole host of clubs that will feel they have the credentials to distance themselves from any potential relegation battle and push for a top half finish. Frank De Boer's Crystal Palace (2000/1) look to have strengthened well over the summer, as have Bournemouth (1000/1) down on the South Coast. At the other end of the country Rafa Benitez will be hoping he can steer Newcastle (1000/1) to a respectable finish on their Premier League return.
It's been a relatively quiet summer in terms of arrivals at Selhurst Park but the signings that have been made in De Boer's inaugural season in the Premier League. Jairo Riedewald is an interesting addition from Ajax, whilst loanees Ruben Loftus-Cheek and Timothy Fosu-Mensah bolster their squad. In Christian Benteke, they have a 15-goal a season striker that thrives off of the attacking play of Wilfried Zaha and Andors Townsend.
I have a good feeling about the Eagles this season and if De Boer can find his feet quite quickly in the league then Palace have every chance of breaking into the top half.
Another side that have every chance of challenging the 'Top 10 ' is Eddie Howe's AFC Bournemouth. I'm a huge fan of the signings they've made this summer, with the free transfer of Jermain Defoe from relegated Sunderland the pick of the bunch for me. Defoe bagged 15 of the Black Cats' 29 goals in the league last season and it's plausible that he could reach at least 20 when in a team of actual footballers.
They've also added Asmir Begovic and Nathan Aké for a combined £30 million from Chelsea. Aké spent the first half of last season on loan at the Vitality Stadium and was probably their best defensive player whilst he was there. They tried desperately to resign him in January but to no avail, so it's clear how important Eddie Howe deems him. They finished 9th last season and have only strengthened going into this one, and I see no reason why they can't repeat that success.
Bookies have instilled Rafa Benitez as 5/2 favourite to be the 'First Manager To Leave Post' and that can't be a good sign for the Toon Army. It's no surprise though, given how Mike Ashley hasn't really given his gaffer the means to strengthen. Rafa was promised there would be investment over the summer and, despite spending £30 million on four players, it has been a frustrating window for him.
He's far from 100% satisfied with their business and it would be no surprise to see him call it a day if they don't start well. The addition of Mikel Merino from Borussia Dortmund could change that however, with the Spaniard exactly the type of player that would run the midfield and bring the rest of the squad in to the game. I also expect Dwight Gayle's form to be pivotal for The Magpies. The former Crystal Palace forward bagged 23 in the Championship last season but only scored 15 times in 64 games at Selhurst Park so it will be interesting to see if he can bridge the gap between the divisions.
Relegation Worries
The odds-on favourites for relegation this year are promoted Huddersfield (5/6) who managed to sneak up via the play-offs with a negative goal difference. They are followed in the betting by Burnley (13/10) who defied the odds last season and fellow promoted side Brighton (13/8), who showed their frailties when surrendering a seven point lead over Newcastle to lose out on the Championship title.
Brighton have made an impressive 10 additions to prepare themselves for life in the top tier and to be perfectly honest, I don't know anything about any of them. I know left-back Markus Suttner was quite impressive going forward for Ingolstadt last season, whilst Izzy Brown joins on loan after impressing at Huddersfield last season.
I think Anthony Knockaert will once again play a vital part for Brighton this year and if he can prove he's capable of the step up to the Premier League then they've got more than a decent chance of staying up.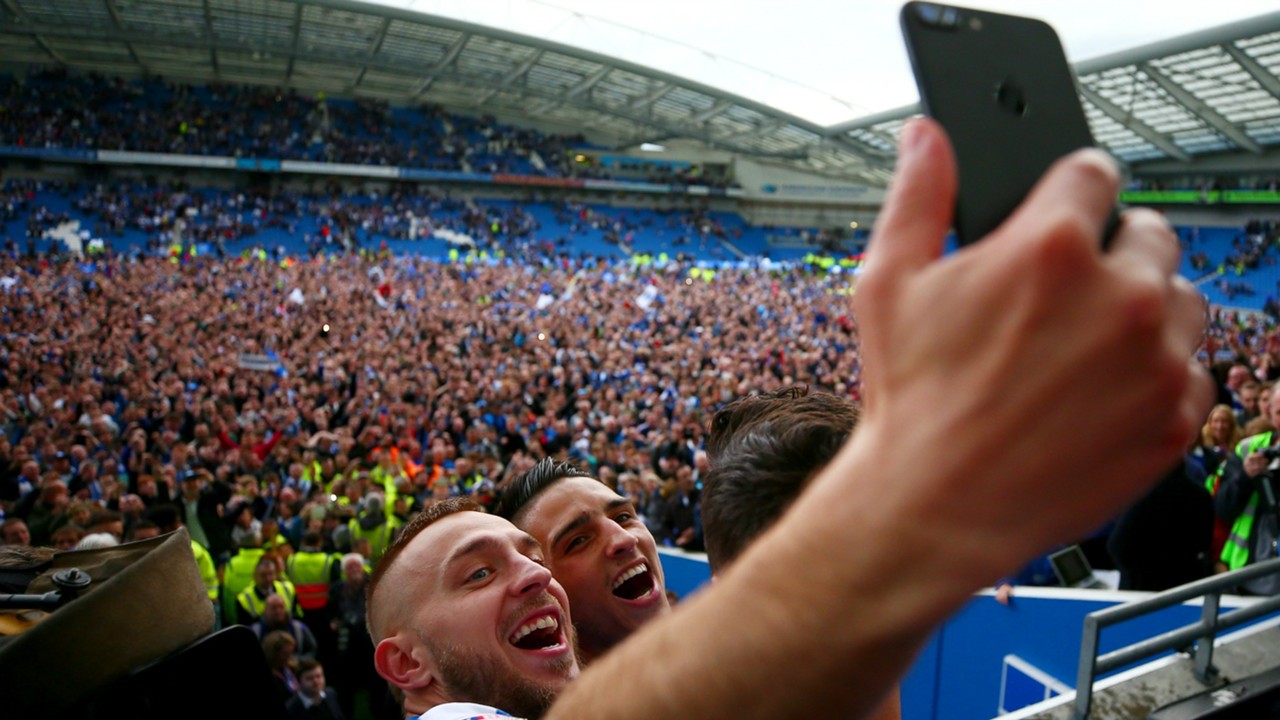 I'm not as optimistic for Huddersfield though. They were lucky to get promoted last year and David Wagner did a brilliant job, but they're going to be heavily reliant on their form at the John Smith's Stadium and I'm not sure that will be enough for safety.
They've made Elias Kachunga and Aaron Mooy permanent additions, as well as breaking their transfer record to sign Steve Mounié from Montpellier and they'll be hoping that the Beninese can be the solution to their goalscoring problems. They lacked a real out-and-out striker last season - with Kachunga their top scorer on 12 - so the addition of a forward that scored 14 goals in 35 Ligue 1 appearances for La Paillade last season can only be a good thing.
If he adapts to the step up in class that comes with a move from France to the Premier League the Terriers may just have a chance of survival, but even then a lack of squad depth still puts them at a severe disadvantage and it's no surprise they're favourites to go down.
As a side note, I fondly remember trips to the John Smith's Stadium when Huddersfield were Oldham's closest rival in League One and it would be nice to see them succeed now they're mixing it with the big boys again, however unlikely that may be.
Another side I expect to struggle is Burnley, who may suffer from second season syndrome having been so impressive last year. Sean Dyche's men were heavily reliant on their home form but I'm not convinced by that the signings they've made will be enough to keep them up again. They've lost second top scorer Andre Gray to Watford and impressive centre-back Michael Keane to Everton and if they can't improve away from Turf Moor they're in serious trouble.
I did originally fancy Stoke (6/1) for relegation this season, especially after losing Marko Arnautovic, but they've since added Kurt Zouma on loan from Chelsea and permanently signed Bruno Martins Indi to shore up their defence, as well making a move for Eric Maxim Choupo-Moting on a free from Scalke.
Watford (2/1) and Swansea (3/1) have both done well to make moves for young English talent in the window.
Marco Silva made an immediate impact at Hull last season and the additions of Nathaniel Chalobah, Andre Gray and Will Hughes should see Watford safe for at least another year. The Hornets had the worst goal difference of any side outside the relegation zone last season though and I think he might regret not strengthening their defence.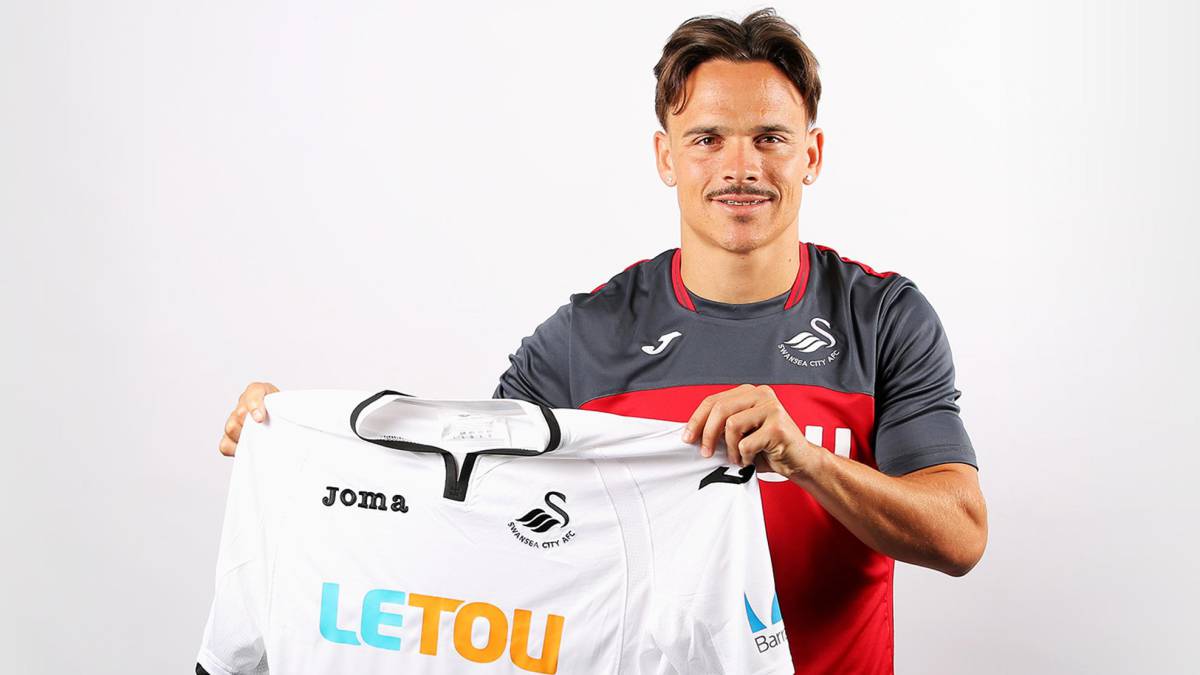 Paul Clement did a fantastic job of taking Swansea from rock bottom to their eventual finishing position of 15th. Their only additions of note though are Las Palmas' Roque Mesa for £11m and Chelsea's Tammy Abraham on loan. Spanish midfielder Mesa is the archetypal Swansea player.
Not tall in stature, the Gran Canaria native was the key to Las Palmas' attractive passing football last season. Abraham, on the other hand, set the Championship alight whilst on loan at Bristol City and impressed at the Euro U21 Championships over the summer.
Finally, West Brom (6/1) are the only side that I have no idea what to think of. I like the addition of Jay Rodriguez from Southampton, but centre-back Zhang Yuning is a largely unknown quantity and it'll be interesting to see how he adapts to the Premier League having joined from Vitesse over the summer.
Tony Pulis is no mug though and I can't imagine they get relegated at all, but I don't think they have enough to push for anything better than mid-table.
Selections
Manchester City to win the Premier League - 15/8
Manchester City/Manchester United Dual Forecast - 4/1
Manchester United to be top at the end of August - 16/5
Everton to finish 7th - 15/8
Bournemouth to Finish Top Half - 11/4
Southampton to Finish Bottom Half - 8/5
Burnley to be Relegated - 13/10
J. Defoe, R. Lukaku and J. Herandez to be Top Team Scorers - 3/1