SPORTbible
http://www.sportbible.com/
http://www.sportbible.com/assets/images/theme/logo.svg
On a drizzly afternoon in July last year, Chelsea grabbed themselves a bargain. N'Golo Kante completed his £32 million pound move from the King Power to Stamford Bridge. This wasn't just your average signing - It was a statement of intent.
Six months after Claudio Ranieri sold the tireless midfielder, Kante is relishing his opportunities under Conte, while Premier League champions Leicester hover over the relegation zone with five wins in 24 games.
The midfielder's absence is hitting Leicester deeper than anyone could have imagined.
In a cruel twist of fate, Kante is on the road to becoming a two-time Premier League champion, while the current champions face the very real possibility of relegation.
Kante's influence in the past 18 months has been priceless, but what about the 25-year-old's humble beginnings at local amateur club Suresnes?
How did he develop from playing in a suburb of Paris, just across the River Seine from the Bois de Boulogne, to playing in front of 41,000 at Stamford Bridge?

(picture credit: L'Equipe)

Four years ago, Kante wasn't even playing regular first team football in the French 3rd division, but let's begin at the start of his rather incredible journey.
After being turned down by several clubs, a 20-year-old N'Golo Kante was given a chance in Boulogne's reserve team. During that time, he helped the side move up to the fifth division. Kante admitted back in 2016 that he only started to believe that he could make it as a professional a few years ago:
"They (Boulogne) were in the sixth tier and it was their reserve team that I played for. With the reserve team we got promoted to the fifth tier so then I at that time I moved up to the first team who were at that time playing in the third tier.
"It was when I left my own environment in Suresnes and played for Boulogne that I finally started to have a desire and a belief that I could make it as a professional footballer." he told LCFC.
It may have taken him two years to be handed that highly anticipated debut but in May 2012, Kante made his professional debut on the final day of the Ligue 2 season. He appeared for already relegated Boulogne in a brief 11 minute cameo, losing 2-1 to Monaco.
It wasn't exactly a dream debut, but it was a start and the midfielder knew the importance of taking his chances. The following season, Kante began to make an impression in the French third division and broke into Boulogne's first team after a number of solid performances in the centre of midfield.
"At Boulogne I learned a lot of the technical and the tactic and this made me improve a lot. I wasn't thinking to play in the Premier League or something like that at that stage, but when I went to Boulogne I had the ambition to become a professional football player and my ambition was to get in the first team. When I went into the first team it was a pleasure." he told Chelsea's official website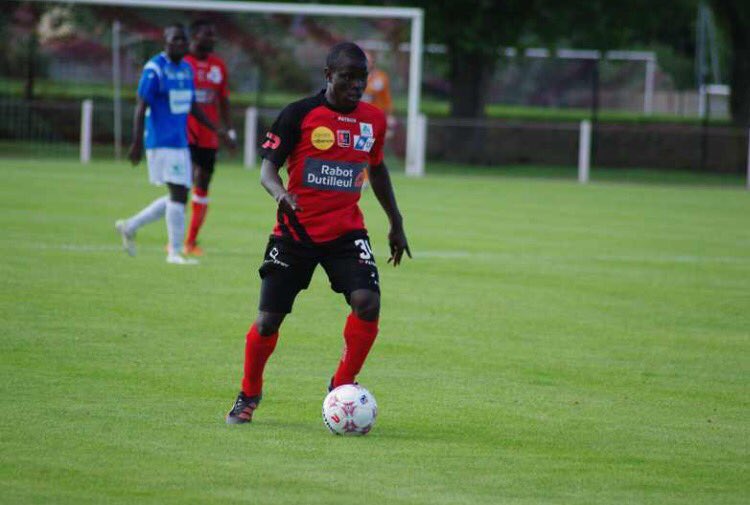 Boulogne finished in 13th place, while Kante missed just one game out of 38 during the 2012/13 campaign. It was a huge breakthrough season and Ligue 2 side Caen decided to bring the midfielder to the Stade Michel d'Ornano on a free.
It was a stroke of genius from manager Patrice Garande. Not only did Kante contribute heavily to Caen's promotion to Ligue 1, but he helped the club maintain a place in France's top league the following year.
In the space of three years, Kante went from playing in France's sixth division to Ligue 1. It was a huge step up, but he proved his ability to adapt and improve. Leicester City had picked up on his unique talents.
We all know what happened next.
Kante's incredible ability to intercept and retain the ball was a perfect match for the Premier League. His contribution to Leicester's title winning season is now very telling as the Foxes face the very real prospect of relegation, while Chelsea continue to dominate.
Former Leicester scout Steve Walsh was an integral reason behind the emergence of N'Golo Kante and it's interesting to hear his process when it comes to discovering the game's best talent:
"Character is very important and you can find out a lot about players when you are watching them on the pitch," Walsh told Everton's official site.
"It's not necessarily about what you do when you've got the ball, a lot of the time it's about what you do when you don't have it."
If a quote had to sum up N'Golo Kante, that would be it.